Inside Amy Schumer is a sketch show, on Comedy Central, which features Amy Schumer. Schumer, made famous by NBC's Last Comic Standing, has a variety of sketches, street interviews and stand up, all regarding gender and sexuality. She's a funny lady who really isn't afraid to go where others may not dare too. One of her most recent sketches called in the support of fellow funny ladies Tina Fey (30 Rock, SNL), Julia Louis-Dreyfus (Seinfeld, Veep) and Patricia Arquette (Medium, Boyhood), who poke fun at today's idea of ageism.
Amy Schumer
The sketch introduces Amy, as she wanders through a forest, where she comes across the ladies, picnicking together. Stunned Amy compliments them all and praises them, but wonders why they are all here, together, in the middle of a forest. Patricia Arquette quickly tells her that they are celebrating Julia's 'last fuckkable day'. Cue Amy's confusion, 'last fuckable day?' she repeats, 'what is that?'
'In every actresses life the media decides when you finally reach the point when you are not believably fuckable anymore,' Louis-Dreyfus patiently tells her.
Tina Fey goes onto explain situations where this has happened. She educates Amy and reminds her about the time Sally Field played Tom Hank's love interest in 'Punchline' and 20 minutes later she was his mother in Forrest Gump. Louis-Dreyfus sums up the wardrobe of women by telling Amy that once a women reaches her last fuckable day, they begin to dress women in long sweaters that cover everything up.
The women continue to mock modern day movies made for women, as such as when they give them 'vague' titles such as 'She Means Well' or 'Whatever It Takes'. Arquette even say's one day they will remake her best supporting actress Oscar flick, Boyhood, with a younger model, such as Selena Gomez. The women carrying on informing Amy about the changes that are coming, until Amy asks the main question, 'When is a man's last fuckable day?' The women sum it up well, 'Honey…Men don't have that day'.
Ageism in Hollywood
So what is the big deal with women and ageism in Hollywood nowadays? When Russell Crowe stated earlier in the year that roles for women were drying up as they aged, women got extremely annoyed and protested. One woman who took notice of this was Meryl Streep. You know Meryl Streep right? Oscar winning and nominated actress, feminist and activist. Well none of that matters right now, because she wants to do something big. Streep, along with actress Reese Witherspoon, have decided to team up and help women out. Together they will produce movies for women of all ages and all types of roles. This will also be a chance for more female directors and writers to show their true talents, if not already seen.
Statistics have been gathered to show that only 7% of the highest grossing films have been directed by women and only 11% have actually been written by women. Even though Ava DuVernay was nominated for an Oscar this year for Selma, Kathryn Bigelow is the only women to have won an Oscar for her movie, The Hurt Locker. It has also be proven that 37% of the highest grossing films employed no women in major roles, but in 2013 only 15% were movie protagonists.
With the whole idea of women being too old to play certain roles, it is confusing for most as film studios are still keen to sell the idea of Jack Nicholson being a seductive male, even though he is well into his 70's. It seems once women are no longer categorised for younger roles, they assign roles for them such as villains or desexualised women, such as the role played by Dame Judi Dench in Notes on a Scandal in which Dench played a sinister spinster in Zoe Heller's dark novel of obsessive friendship.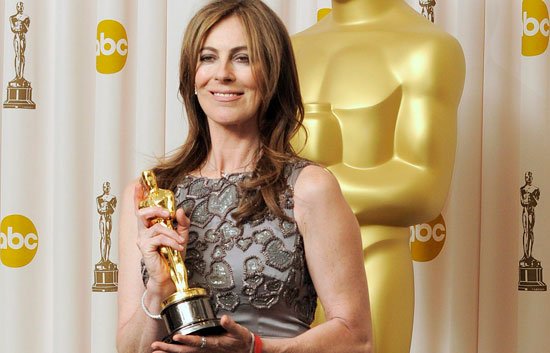 When the last fuckable day sketch was devised, Schumer sat down with her writers and they devised how they would get their point across. Head writer Jessie Klein explained '"Just like, women who were seen as the ultimate hottest ingenue and just like, when do they know? … And then once the phrase 'last f**kable day' came out of someone's mouth, we were like, Oh, last fuckable day. Then it became a journey to find the angels who ended up doing it."
Dream cast
With that, the team thought of Fey, Louis-Dreyfus and Arquette. Schumer spoke of their involvement, explaining "These chicks were so cool to agree to do it," Schumer noted of her "dream cast." "That's why it was such a fun day, because we really got to just hang out in that dreamlike situation. They were kind of outraged by the same stuff we thought was unfair also."
Last Fuckable Day starring @officialfey @PattyArquette @OfficialJLD https://t.co/YoB6WOM9P7 pic.twitter.com/pOOY5NJdz1

— Amy Schumer (@amyschumer) April 22, 2015
Schumer's sketch has brought a somewhat realistic attention to the matter. It's true, what she is saying. There seems to be a limit, or age in this case, that women reach and then they are done playing the seductive roles, or the roles where a women has a real storyline, that doesn't involve her being the back wheel to a husband or making sandwiches for her kids.
There is praise for Amy Schumer for making light of something which in fact is very serious. Although we know about the talents of the featured 3, hooray for them for coming together and speaking their piece, alongside the amazing Amy.
So what's to come for the future? Will Meryl Streep be the helm of more movies directed, produced, written and starring women, or do we just want to see women of certain ages play age appropriate roles?