With winter over and better weather (hopefully) on the way, spending time outdoors is finally a possibility. From hosting a barbecue with your friends to chilling out solo under the sun, there is plenty of fun to be had out in the garden, and plenty of memories and selfies to snap, too.
If you're anything like us, you will have spent plenty of time in the past scrolling through Instagram, admiring people's beautiful outdoor spaces and the fun times had in them. But, this year, why not make your own the star? There are plenty of ways to add a bit of personality to your garden, many of which won't break the bank, either.
To help you out, we've put together our five favourite ways to make your outside space Instagram-ready, so read on to find out more.
Add a stylish sitting option
If you're really going to enjoy the sun, you'll need somewhere to kick back. What's more, any seats that you choose need to be stylish enough to feature in your photos. While the snaps of the rich and famous will feature expensive garden furniture, often by the pool, that's not really going to work on a student budget.
One great seating option, which is very much wallet-friendly, is the trusty bean bag. Not only are they comfy and durable enough for get togethers, but they are a fun, quirky way of adding style to your garden. RUcomfy have a great selection of outdoor beanbags in a variety of shapes and sizes, as well as colours. As they're water-resistant and washable, they'll survive student life too.
Light up for that afterparty glow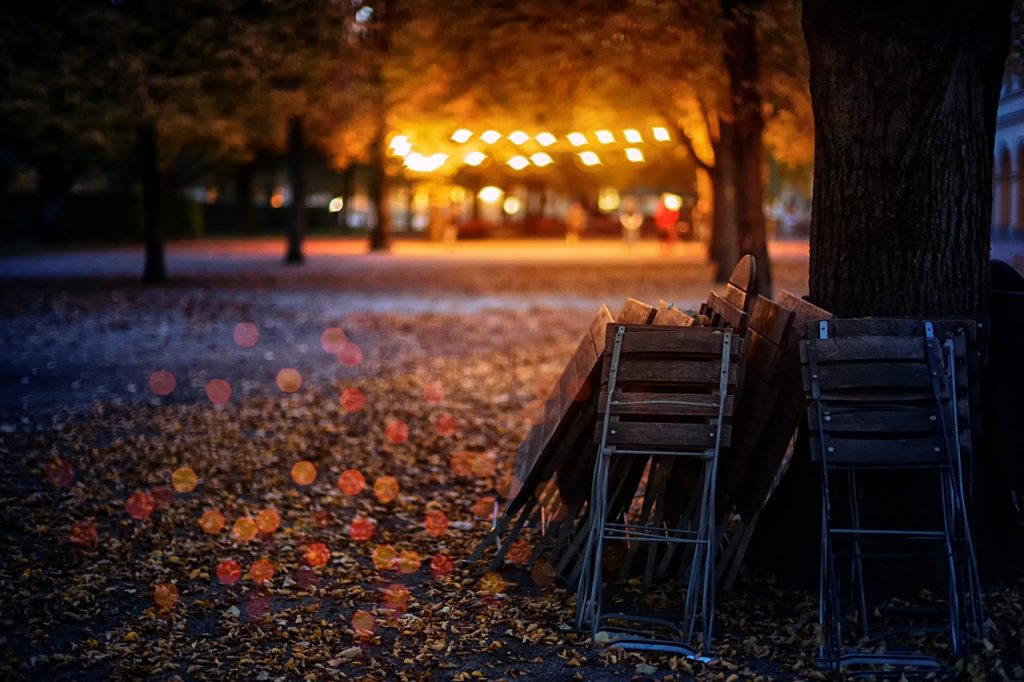 Once the party has died down or you've come back from a night on the town, it's nice to have an outdoor space that you can retreat to and chill out. Adding some atmospheric lighting to your garden is a great way of capturing that afterparty glow, and it will look great in your Instagram snaps, as well.
Capturing this look is easy and relatively inexpensive. Simply decorate the perimeter of your space and any features with some fairy lights to add soft illumination that will look the part. If you invest in some solar powered lights, such as these ones from PowerBee, you won't even need to add to your electricity bill or buy extra batteries.
Personalise with some soft furnishings
There's an ongoing trend in the garden design world of bringing the indoors out and really making a garden an extension of your interior. This can be quite easily accomplished by adding some soft furnishings, such as cushions and a rug, to your outdoor sitting area. It will also give you another option of adding some colour and patterning to your photos.
These soft furnishings don't have to break the bank, either, as you can pick up some quality products on a budget. For instance, the outdoor rugs from Rugs Direct are durable enough for use outside but feature a wide range of attractive patterns and textures. Likewise, these outdoor cushions from The Garden Furniture Centre can be added to pieces of plain garden furniture to really jazz them up and make them more comfortable.
Inject colour with flowers
No Instagrammable garden is complete without some natural colour, and flowers offer the best way of adding some to your outdoor space. Even if you aren't that green-fingered or you don't have access to flower beds, you can buy pre-grown plants that can be positioned in hanging baskets, window boxes, or plant pots for a more flexible option. Then, your flowers can be front and centre, adding a beautiful pop of colour when you take your best snaps.
Pick up a unique statement piece
Being on a student budget, you should be great at making use of things that other people don't want anymore and giving them a new lease of life. Take some time out to visit a local car boot sale, vintage market, or your local charity shop to find items that you could put your stamp on.
From using an old wheelbarrow as a planting container to making a wind chime with a mason jar, the upcycling potential for your garden is almost limitless. Plus, a unique statement piece will give your outdoor space a real sense of personality, which is ideal for those Instagram photos. Upcycled Wonders have an extensive list of project ideas that you could browse through to get inspiration.
Follow our five great tips for making your garden picture perfect and your outdoor space will really be the star of the show. All that's left is to enjoy your summer and add some memories to Instagram.