The Disaster Artist
Release Date: 1st December 2017
The Disaster Artist is a biographical comedy-drama film, produced and directed by the multitalented James Franco himself. It's written by Scott Neustadter and Michael H. Weber, who both worked together to write screenplays for popular films like "500 Days of Summer" and "The Fault in our Stars". All of these people being involved in the making of the film just tells you that it's got to be good, right? The film is based on Greg Sestero and Tim Bissell's non-fiction book "The Disaster Artist", and the story chronicles the making of Tommy Wiseau's cult film "The Room" – are you still following? Even if you aren't a fan of 'The Room' or "The Disaster Artist" book, I'd still recommend going to watch Franco's movie; it involves a lot of his friends, and his brother, and it's undoubtedly going to be a masterpiece with a lot of jokes along the way. You can watch the trailer here.
Stronger
Release Date: 8th December 2017
Stronger is a biographical drama, which is sure to pull at your heartstrings. David Gordon Green, who has directed other dramas such as 'George Washington', and 'Snow Angels', directs the film and clearly does a beautiful job. Jake Gyllenhaal stars as Jeff Bauman, a man who loses his legs in the Boston Marathon bombing, and the story follows him as he tries to adjust to his new life. It tells the inspirational, yet heart-breaking, story of a real life hero; it'll undoubtedly make you sad, and even a little bit angry at the world. As we all know, films based on true events are always so much harder to watch. You can watch the goosebump-inducing trailer here.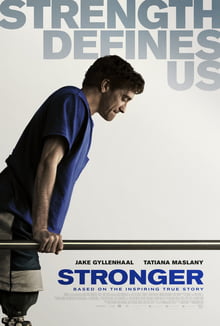 Star Wars: The Last Jedi
Release Date: 15th December 2017
The Last Jedi is the second film in the Star Wars sequel trilogy, following "The Force Awakens" and is written and directed by Rian Johnson. Johnson has directed films such as "Looper", and several episodes of "Breaking Bad". This film is undeniably on many peoples 'to watch' list already, and even more so because of the extremely stunning locations and dramatic scenes shown in the trailer. Familiar faces will, of course, return such as Kylo Ren, Rey, and Finn; there will also be a handful of new characters, most importantly the adorable droid BB-9E (Google it, now). It's been revealed that at least 10 more years of Star Wars films are being planned which means "The Last Jedi" is far from the end. Also, if you go and watch this one, make sure to listen out for Joseph Gordon Levitt's mini cameo in the film as the voice of an alien… just because. You can watch the trailer here.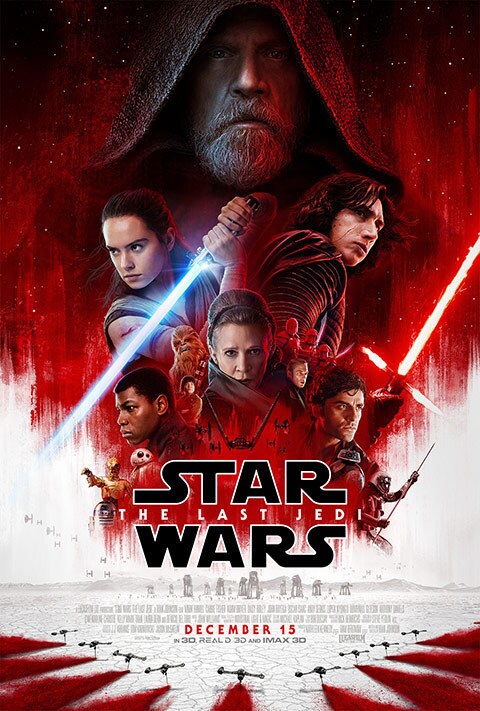 Pitch Perfect 3
Release Date: 22nd December 2017
"Pitch Perfect" is a musical comedy film, which is hilariously original, and definitely should not be reduced to just a 'chick flick'. Unfortunately, Elizabeth Banks is not directing this one, and instead, Trish Sie (director of "Step Up: All In") is taking the reigns, and will hopefully make the film live up to expectations! This will be the third and final instalment of the film trilogy, as the Barden Bella's reunite after University to perform one last time. It will definitely strike a chord with any recent graduate who's not feeling that great about life after education. It's also a must-see for any Ruby Rose fans out there as she plays the role of Calamity, a member of a rival performance group. You can watch the hilarious trailer here.