A Bad Moms Christmas
Release Date: 1st November 2017
This wacky comedy, directed by Jon Lucas and Scott Moore, is a sequel to the hilarious and relatable 'Bad Moms' film, which was released in 2016. It stars Mila Kunis, Kristen Bell, Kathryn Hahn, and a few newer faces that play stressed out, American mums. If you and your mum share this sense of humour, this could be a great one to go and watch together; it's essentially a comedy that celebrates mums of all kinds. The plot follows a group of overburdened and imperfect mothers as they attempt to create the perfect Christmas for their families. Not only do I recommend it to mums and daughters, but also to all those are desperate to celebrate the festivities way before it needs to be celebrated!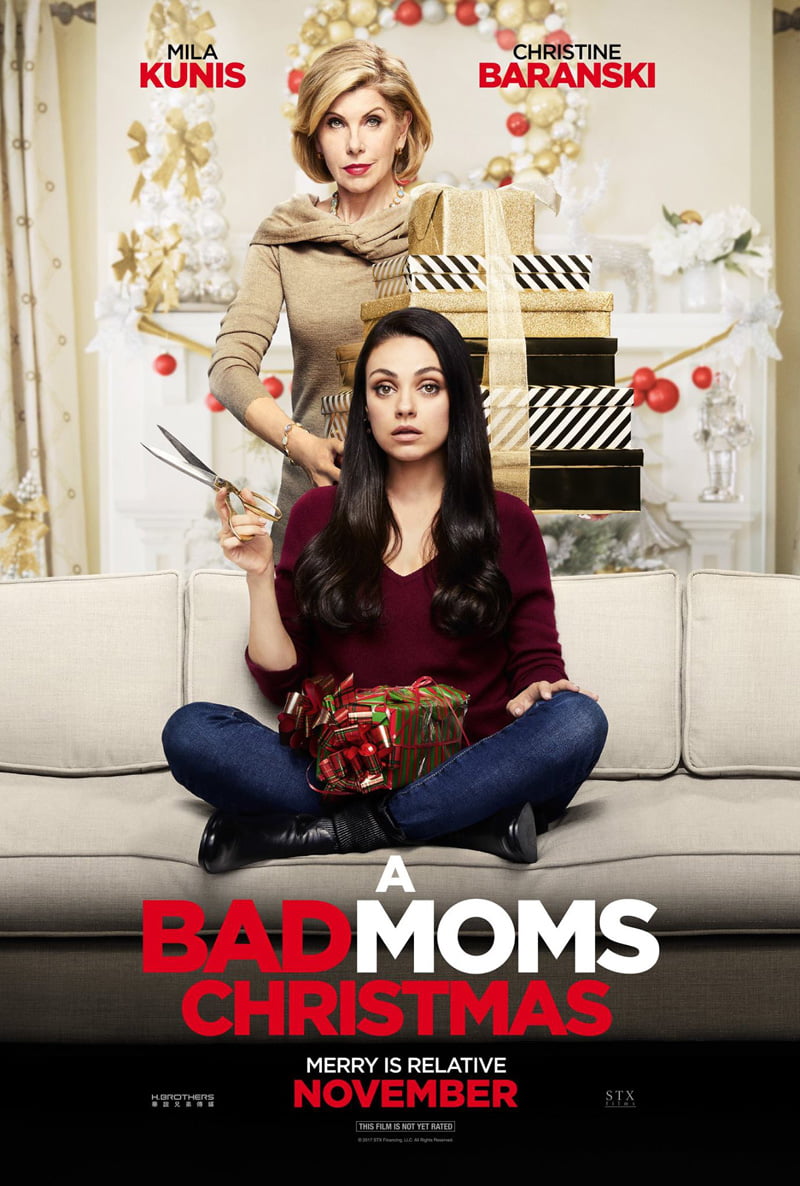 Justice League
Release Date: 17th November 2017
As you probably know, expectations aren't exactly sky high for this film due to the reaction that 'Batman v Superman' received, however, 'Wonder Woman' was such a huge success – so it really could be 50/50 with 'Justice League'. Initially, Zack Synder was the director for this film, though, due to a family tragedy he decided to step down from the position and allow for Joss Whedon to take over. It's clear to see from the newer trailer that was shown at New York Comic Con that the film has quite a different feel to it. You should expect to see heroes such as Batman, Wonder Woman, Flash, Cyborg, and Aquaman.
Murder on the Orient Express
Release Date: 3rd November 2017
Directed by Kenneth Branagh, who also plays the lead role as detective, Hercule Poirot, this film is definitely not to be missed! As you probably already know, 'Murder on the Orient Express' is an adaptation of the Agatha Christie 1934 classic novel. It has an incredible cast, including, Daisy Ridley, Judi Dench, Johnny Depp and Williem Dafoe; so if you're a fan of classic murder mystery novels, and productions with an all-star cast, this will be the perfect pick! Dating back to 1930s Europe, this mystery film is a masterpiece that Hollywood has truly been missing – and hopefully, it will kick-start a trend for many more murder mystery films to come.