Summer brings heat, heat brings sweat and sweat brings my make-up from a solid ten to a minus two in a matter of minutes.
Seriously, is there anything more annoying than attending a festival or BBQ only to appear like a Vain Jane reapplying and fixing your make up constantly? I think we can all agree the answer to that question is an unanimous NO thank-you m'aam.
So, what can we do to ensure that our make-up application stays on for the maximum time with minimal effort?
I asked Instagram Beauty Influencer and Make-up artist Abigail Forbes aka @Abigailvancee what her top tips are for perfecting heat resistant looks this Summer. Here's what she had to say..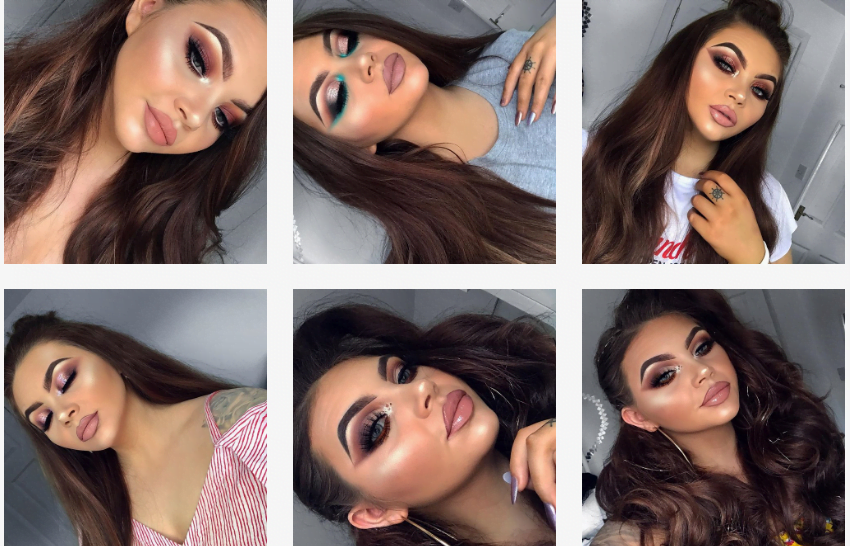 Step One – Moisturising before applying any product will help the overall look. Ideally once the moisturiser is on, allow a few minutes for it to sink into the skin before adding make up.
Step Two – Pre make-up application use a good primer tailored to your skin type needs. If you have dry skin then opting for a product with more of a hydrating power, will be best for you. Contrastingly if you have oily skin, applying a pore filling primer to areas you would usually find oil, such as the T-Zone will be most effective.
Abigail's go-to products for dry skin would be the Too Faced hangover primer and for oily skin she would recommend opting for Smashbox's photo finish or Benefit's Porefessional.
Step Three – Choosing a long lasting foundation. Abigail opts for a full coverage foundation but prefers the consistency to be less thick as it is less likely to cling to any dry or problematic areas. The 3 she reaches for most often are Makeup Atelier Waterproof Foundation, Make up Forever's HD stick and for those on a budget aka us students The WetNWild Photo Focus Foundation which is only £5.99.
Step Four – When using mascara in the heat you are at risk of unwanted smudging or underfall so picking one which will prevent this from happening is essential. If you are on a budget Vance recommends the Maybelline Push Up Mascara, "It has a strange little wand but you can really get a good coat on your bottom lashes with ease. No smudges either!" But if you don't mind paying spending a little more on a good mascara the Benefit Rollerlash is fantastic, "I've gone through at least six tubes so far."
Final Step – After applying your make-up using a setting or hydrating spray is key to a lasting look. Describing it as her 'holy grail' item, the best spray Abigail has ever used is Urban Decay's All Nighter setting spray.
So there you have it, the industry's beauty hacks this Summer season! A massive thank-you to the beautifully talented AbigailVancee for allowing us to pick her brain. To keep up to date with her glamorour, festival and day to day make-up looks and advice, why not follow her on social media?
Twitter – @AbigailVancex Instagram – @AbigailVancee Snapchat – @AbigailForbes
As usual, thank-you for reading! Let us know in the comments what YOUR go-to beauty hacks are this Summer and if the heat has made a difference to YOUR beauty or skincare routine.