The Times Literary Festival once again takes over Cheltenham for 10 days this October. Established back in 1949, the festival welcomes over 600 writers, poets, politicians, actors and more each year to celebrate all things written. From talks to workshops to free events around the city, there is something for every interest and age group. We've picked out some of our highlights from the 2016 programme.
Vivienne Westwood
The punk fashion queen, Dame Vivienne Westwood, will be heading to Cheltenham to talk to Newsnight journalist Kirsty Wark about her latest release Get A Life, a collection of her diaries over the years. From her days in fashion to her work in social activism and climate change, the talk is sure to be one of the highlights of the festival and full of complete intrigue and wisdom.
The Ages of Bowie
The sad passing of musical hero David Bowie was one of the biggest shocks of 2016. What better way to pay tribute than with a look back at the many faces of the creative genius. Bowie's biographer, Paul Morley, and Victoria Broackes, curator of the V&A Bowie exhibition, will join GQ's Dylan Jones to reflect on the look, sound and ever-changing face of the Starman. Fans of Bowie will not want to miss this.
Our Lives Online
So much of the world today revolves around internet culture and the online community. Social media, blogs, news sites and so much more are changing the way we access content and are undoubtedly influencing our world views. Blogger turned cookbook author Deliciously Ella, Twitter activist Lliana Bird and June Eric-Udoire, who has heightened discussions around feminism and gender, will be talking with Emma Gannon to discuss the power of the internet in 2016.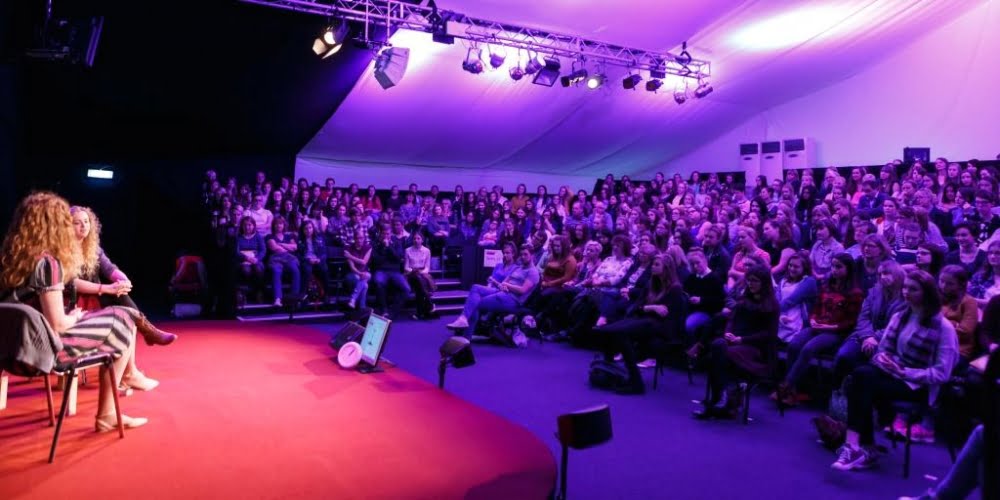 Beyond Gender
Discussions surrounding gender and what it really means are starting to progress and develop as the years pass by. With changes in law and high-profile celebrities such as Caitlyn Jenner bringing the subject to the attention of the masses, more people are starting to question what they know. One of the leading voices in US gender rights, iO Tillett Wright, and British chef and author Jack Monroe, who came out as transgender in 2014, will be discussing gender and sexuality stereotypes and considering how they are changing amid the challenges still being faced in both the UK and US.
Aside from ticketed events, there are many other events taking place around Cheltenham for all to enjoy. The Lit Crawl features a series of free quirky and fun pop-up events across the city in all locations. From record shops to graveyards, there will be new ways to experience the written word in ways you will not be expecting. Across the weekend of 8th-9th October, there will be many pop-up events with a more personal relationship to Cheltenham. Much research has gone into finding stories from across the years and they will be brought to life through drama and poetry across town. Keep your eyes peeled.
For families, there are a number of free events in Imperial Square. Storytelling, face painting, character meet and greets as well as a celebration of 100 years since Roald Dahl's birth; including a quiz, the chance to make your own dream jar as well as finding out your Roald Dahl character name there is plenty to get stuck in with, whatever age you are.
More details about all the events taking place across Cheltenham Literary Festival along with ticketing and times can be found at the official website.
All images credit: Cheltenham Festivals website.