Oils have increasingly been stigmatised in the media, seen as the fattening poison in our diets and the grease-making toxin on our skin. If all we listen to is one single myth about oil, we resort to shutting it out from our lives, believing it will make us fat and give us skin problems.
But oil is not at all bad. If used right, it can have massively positive effects on our bodies. In fact, in ancient tribes and communities many oils were worshipped as remedies for healing damaged skin. And behind today's industrial parade of artificial beauty products, many cultures as well as dermatologists still consider these oils to be the best remedies for achieving great skin.
The goodness of oils is based on the essential fatty acids they contain. As your body cannot produce these EFAs on its own, the consumption of oil is essential for your health. Excessive use of oil in cooking can of course be harmful to your health due to high levels of fat, yet when used in moderation, oil helps you achieve your optimum nutrition. Opt for oils rich in mono-unsaturated and poly-unsaturated fats, such as olive oil, canola oil, or rice bran oil, as these are the good fats our body wants and needs.
However, fatty acids are not just for internal use; the external use of oils has great benefits for the health of our skin. Combined with the vitamins your skin loves, oils are an effective way to achieve a beautiful complexion, being completely natural and free of harsh chemicals. Below is a list of oils which are great for your skin.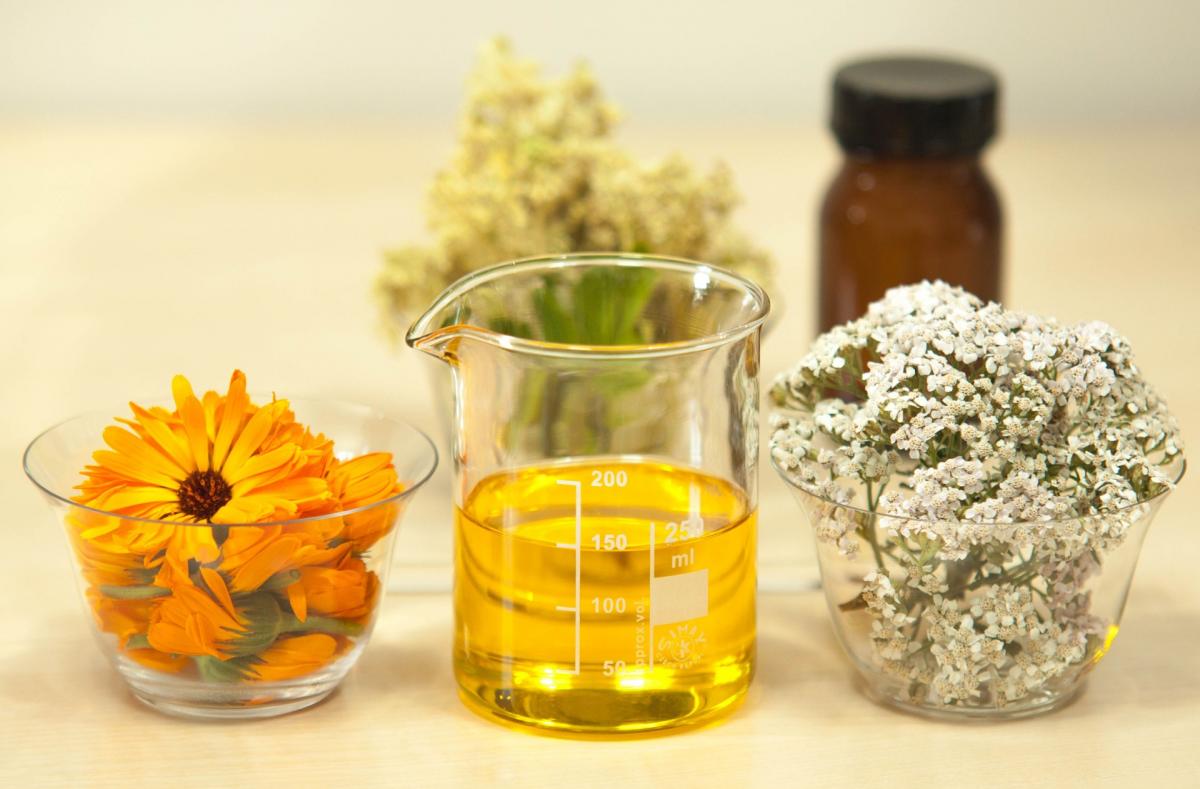 Oils can serve many purposes, and not just in the kitchen!
Coconut oil
Coconut oil has stormed the beauty world recently, loved for its great moisturising benefits. Cheap and easy to find in both high street beauty stores and supermarkets, coconut oil can be used as a full body moisturiser, conditioner, and makeup remover. It has been known to help sensitive skin, eczema, and dry, damaged hair.
Tea Tree oil
Tea tree oil is another oil which is not unknown to most, famous for its anti-bacterial benefits. It is found in pure oil form and more recently been made into creams and face washes, known to help acne-prone skin.
Rose Hip Seed oil
Rich in omega-6 fatty acids and high in vitamins A and C, rose hip seed oil is somewhat unique amidst the rest of its oil family as, while being good for acne-prone skin, its combination of vitamins also makes it great for healing skin discolouration, including dark spots, scars, uneven pigmentation, and fine lines.
Olive oil
While famously good for cooking with, olive oil is also great to use as a moisturiser for dry skin, retaining the moisture your skin needs. Though probably best used over night due to being a particularly greasy oil, the goodness of its richness in fatty acids and vitamin E liberates this oil from having sole function within the kitchen.
Flaxseed oil
Flaxseeds have recently come to the attention of the nutrition world for their richness in omega-3, omega-6, and antioxidants. Yet unknown to many is the oil equivalent of these tasty seeds, an anti-inflammatory oil beneficial for anyone suffering from sensitive skin. It has been known to calm severe skin problems as well, including eczema and dermatitis. Flaxseed is another great example of the versatile benefits of oil, good for the body both internally and externally.
Argon oil
This oil has recently made an appearance on pharmacy shelves, now used in many hair products to help dry and damaged hair. Also used as a post-shower oil to tame frizz, argon oil is filled with vitamin E, fatty acids, and antioxidants. Yet to come to popular attention, however, are its benefits as a body moisturiser, great for dry and irritated skin. A product similar to this is Kukui oil, again used to moisten hair, tame frizz, and moisturise skin.
Avocado oil
The avocado craze has hit the world by storm. Packed full of vitamins, healthy fats, potassium, fibre, antioxidants, and much much more, this fruit has been placed among the gods when it comes to healthy foods. While the health benefits of eating avocados is no mystery, the benefits of avocado oil on the skin is less well known. It is again another great moisturiser for dry, irritated skin, and has been used to help skin conditions including eczema.
These listed oils are just some among many oils which are a blessing to our bodies. Natural products like these are so often discredited without reason, while long lists of unrecognisable chemicals seem to make people believe a product will be more powerful and more effective. However, this is far from the truth, as natural oils can be just as, if not more, healing for our skin. In fact, they are often better, especially when treating sensitive skin, as they are not forcing unnatural substances onto our sensitive bodies.
So if you're suffering from dry skin or dry hair, give oils a go – they might just be the magic potion your body has been waiting for all these years.