Here are seven student budget friendly products that are a must have in your makeup bag. Many of these will also help you combat the dreaded dry skin and are suitable for sensitive skin types.
Nivea 2 in 1 Cleanser and Toner
This little gem hydrates the skin and contains Vitamin E and Hydra IQ, which both moisturises your skin and reduces water loss.
The whole bottle can last a while as all you need to do is add a small amount onto your fingertips or a cotton wool pad and rub in a circular motion. A small amount can cover a huge surface, so you will not have to buy another bottle anytime soon.
Not only does it moisturises the skin, but it can also remove makeup and cleanses the skin. The finished result should see your skin deeply cleanses, toned and refreshed. It is a perfect item to use both during the day and at night.
After you have applied a small amount to your face wait a few minutes before removing it with lukewarm water with a cotton wool pad. Do not use hot water as this can be harsh on your skin and dry it out even more, undoing the process you have just done.
You can buy a 200ml bottle from Superdrug for £1.75 when it is on offer. Usually, it is £3.59, so look out for that bargain.
Aveeno Daily Moisturising Lotion
If this cream is good enough for Jennifer Aniston, then it is good enough for me. After years of trying to find the right moisturising cream, I have failed and failed again, they were always either drying my skin out even more, so I would put even more on it, the continuous cycle was not fun.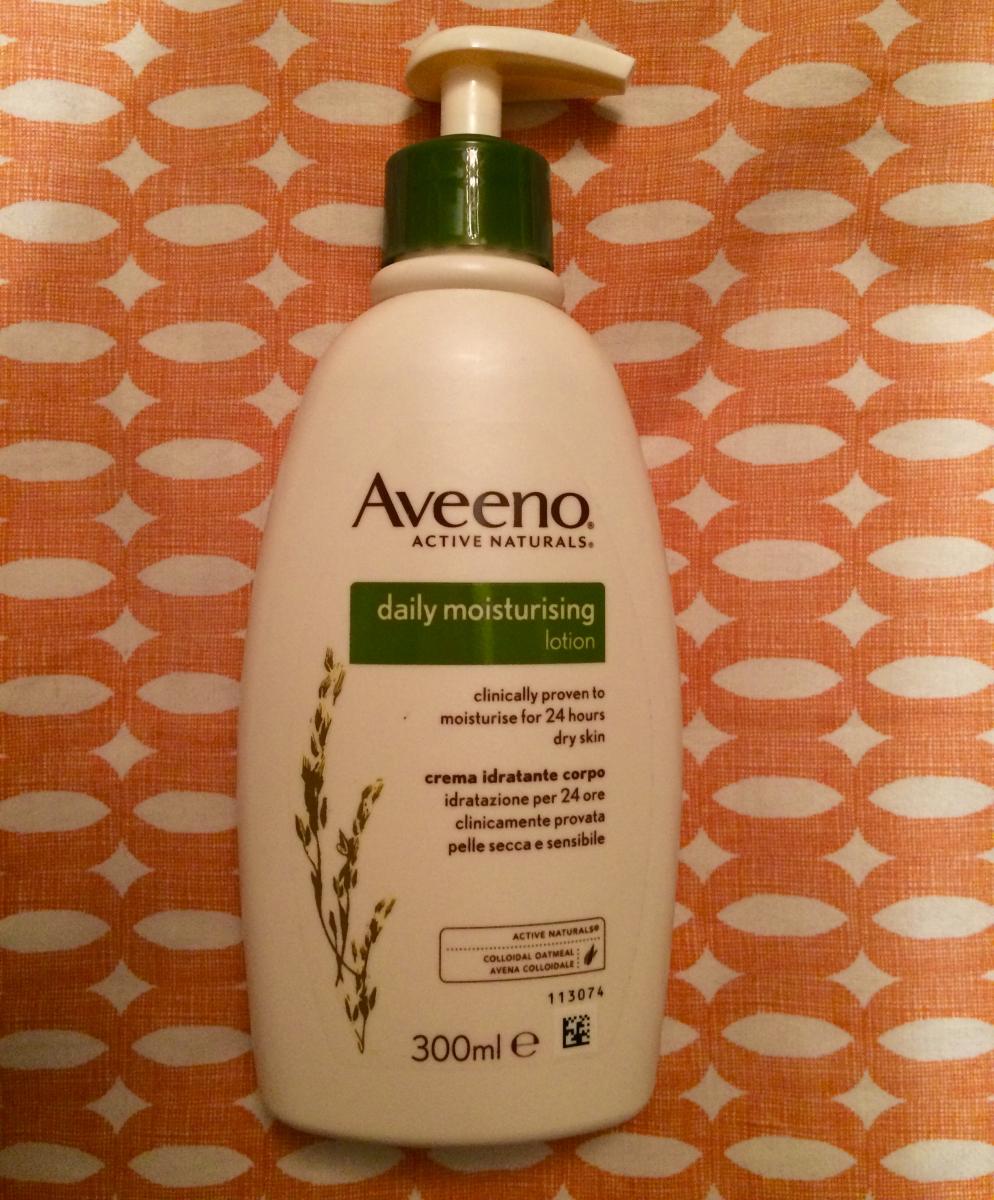 So, when I finally found Aveeno, it was a good day when I did. It is also within my student budget, it just kept ticking all those boxes.
This cream is usually on sale in Boots and can be brought either in a pump or squeeze bottle, whichever you prefer. Another thing that is good about this product is you only need a small amount on your face which means a bottle will last ages, saving those pennies even more.
This cream has even scored four and a half stars on the Superdrug website. I only buy this when it is on special offer and pay no more than £4 at best.
Even if I had to I would pay more, as this is top of my beauty routine must have.
St. Ives Blemish Fighting Apricot Scrub
Even though you want smooth skin, you still have to exfoliate the dead skin cells off, after trying to scrub after scrub this is the one that I have finally stuck to. After applying a generous amount and putting it on the face in circular motions let it sit on there for a few minutes.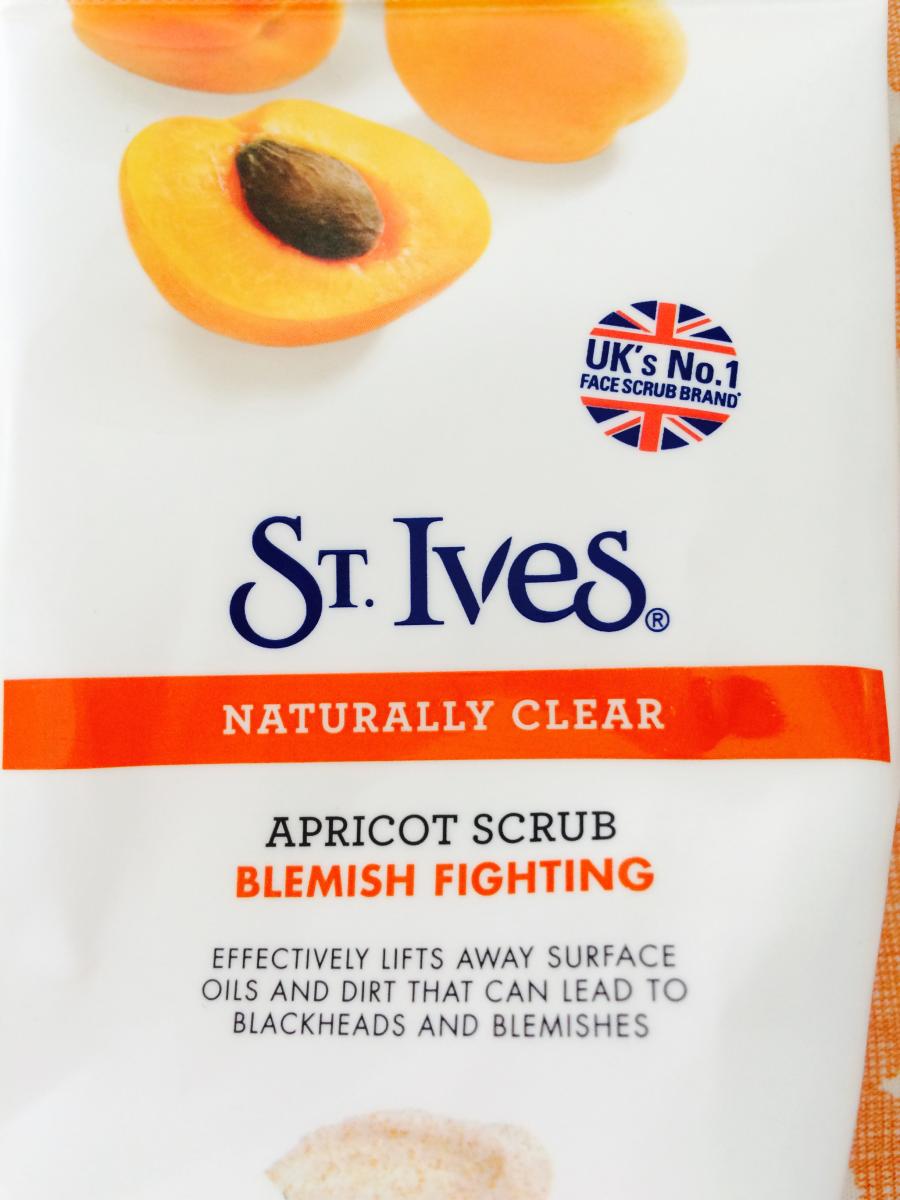 Wash off with your hands in lukewarm water, never hot water – it will dry out the skin again.
Peaches contain Vitamins A and C, which are great antioxidants and natural skin brighteners. This scrub is great for all skin types, from oily to normal to dry skin, it is also said to be good for acne-prone skin.
So, not only will St. Ives exfoliate the skin ready to put on a clean layer of makeup without any dry patches ruining it. This one is somewhat a little pricey compared to others, but this one works for me so do not mind paying a little more, this is usually on offer in certain shops but I pay no more that £4.50 for this one.
Tresemmé Styling Spray Heat Defence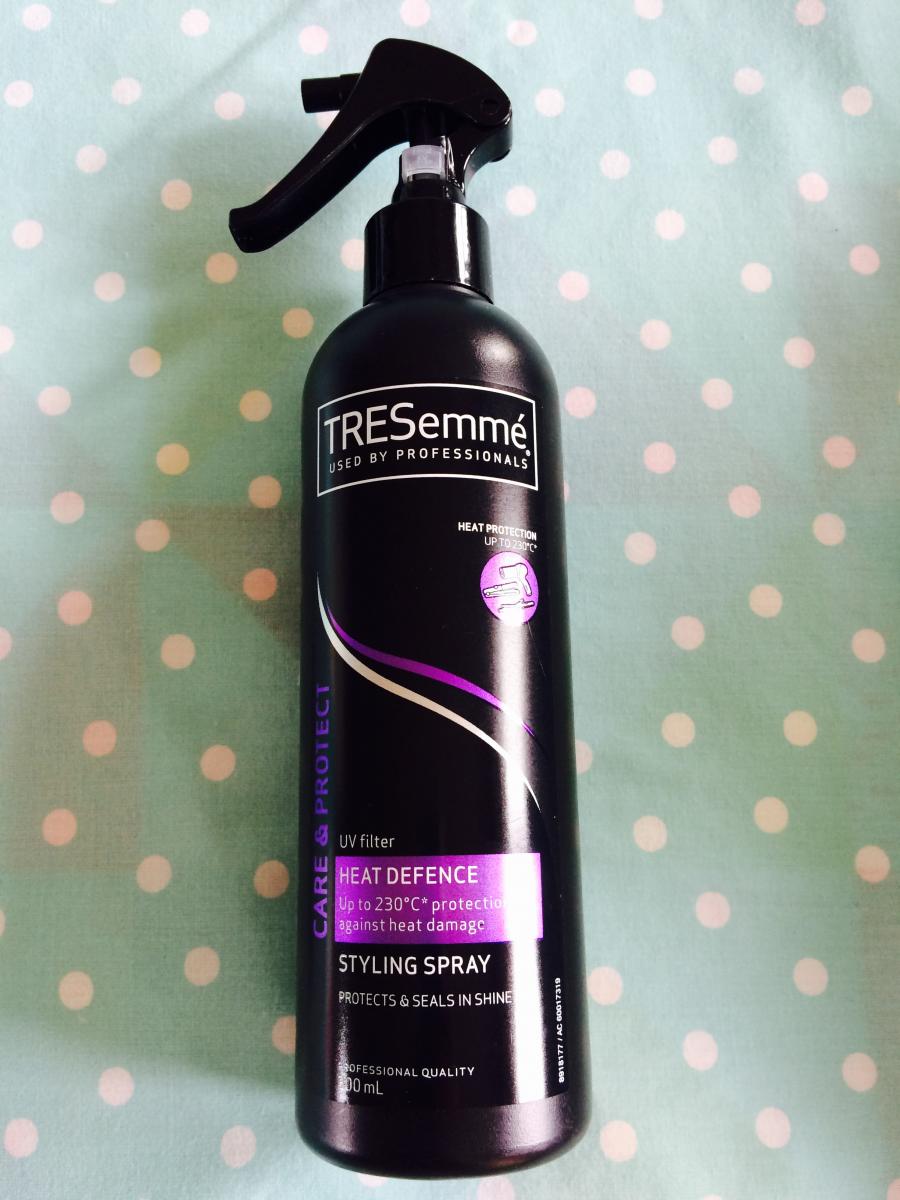 If you are someone with dry and frizzy hair but cannot give up the straightens then Tresemme is the thing you need in your beauty routine. A 300ml bottle will last you a while, as you will only need a few sprays before using any kind of heat products.
Not only does it protect the hair from heat damage, but it smells amazing and leaves it feeling fresh.
If you are someone that is trying to grow their hair or maintain the length it is now, it is important to make sure you protect it from split ends and heat damage to maintain healthy hair.
This product has scored five stars on the Wilkinson's website.
Ted Baker Body Spray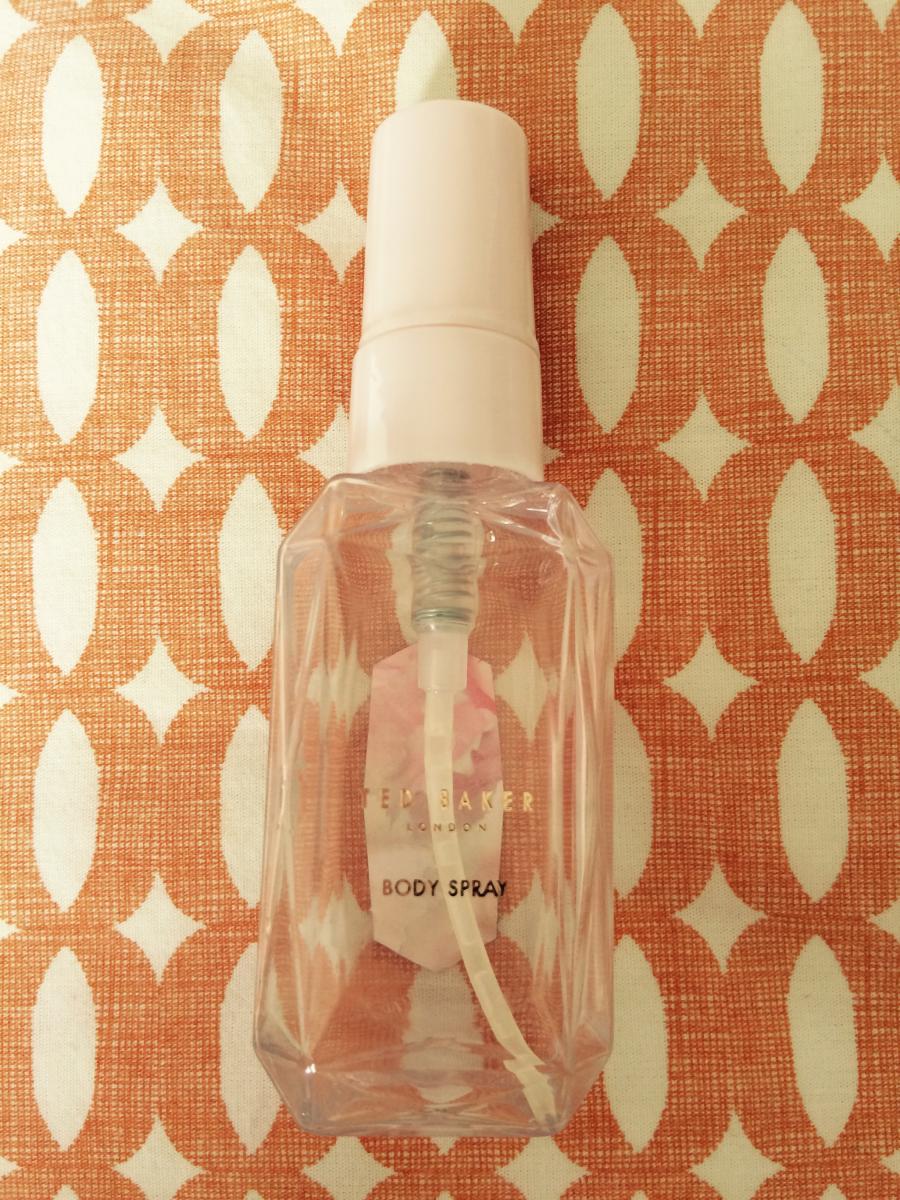 This little beauty originally came in my makeup bag as a set along with a few other bits.
Although it was something that I had not intended to use or buy before, the smell of this has changed my mind and will definitely go out to buy another bottle.
I usually put this on after a shower so the skin can absorb it even more, and it is ideal to put it into your handbag on a night out to refresh yourself after all that dancing.
A travel size 50ml will only cost £3.
However, you can buy them in a set of three with different fragrances in Boots.
Nivea strawberry lip balm
It is not only my face that dries out all the time but my lips. With this strawberry flavoured lip balm, it not only makes them smooth and gets rid of the cracks, but it makes your lips even redder.
However, if you are not a fan of the added colour, you can buy a clear blue one which will only make your lips look silky smooth.
Lip balm will also help with the application of lipstick or lip gloss.
It will smooth out the lips and will get a better effect with a smoother canvas.
Nivea 3 in 1 Sensitive Caring Micellar Water
This is ideal for anyone who suffers with sensitive skin. It can take the makeup off, cleanses deeply and moisturises and helps to reduce the three signs of sensitive skin: redness, tightness and dryness.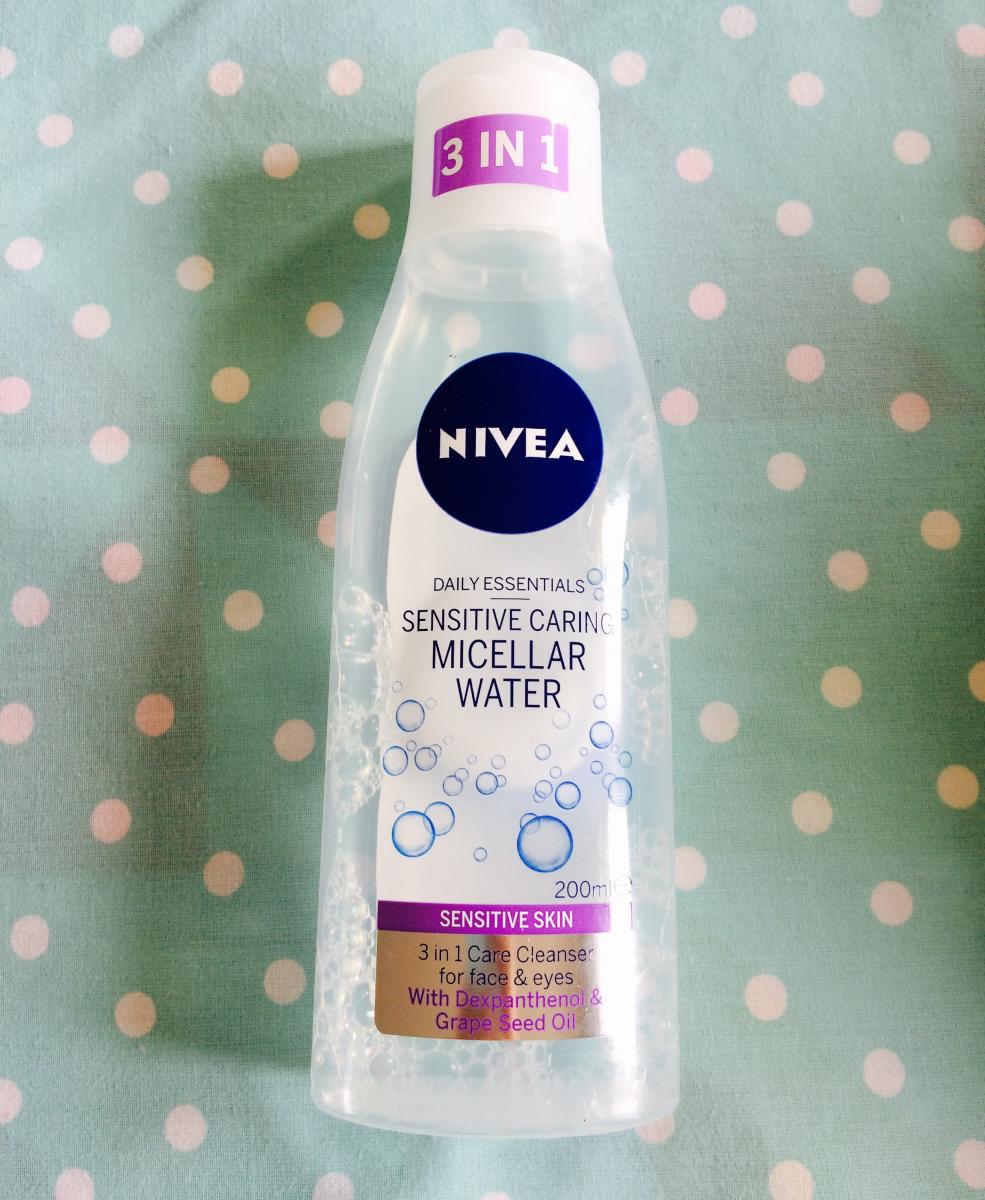 This is very effective for me and I use it in the morning to cleanse my face to allow a thin layer of foundation without dry skin patches ruining it.
I also use it at night to remove the makeup and leaves the skin feeling hydrated and smooth, I then use the Aveeno skin to keep it moisturizes for the next day.