As a bookworm who takes immense joy in reading new releases, writing my opinions about them, writing about news in the book world, and making lists at the end every year summing up my thoughts about my reading experiences, this is a time I'm always excited for.
With a new year comes the release of publishing houses' catalogues of new releases for the upcoming months, and this year was no exception. I am always eager to add books to my already too big and ever-expanding 'to-be-read' pile, and these eight books certainly will be on it.

Meet Cute
Various authors, compiled and edited by Jennifer L. Armentrout
Published by HMH Books
Released on January 2nd
Genre: Young Adult Fiction (contemporary)
Goodreads link here
Romantic comedies are many people's guilty pleasure (although I own up to loving them without any shame!), and they own their charm to the infinity of meet-cutes created by the writers. This book is just that — a compilation of stories that revolve around meet-cutes and what comes of them.
Every chapter introduces a new writer, a new story, and new characters; but they all have charming and funny meet cutes as a focus point — two girls meet via a cranky customer service tweet; a subway missed connection brings two people together; love is found because of a missing book…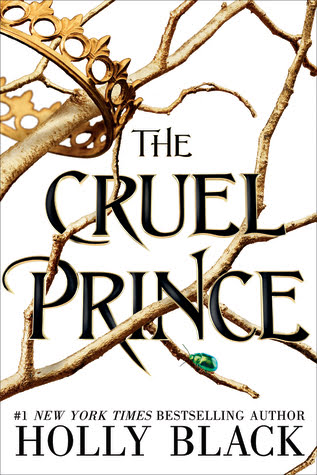 The Cruel Prince
By Holly Black
Published by Little Brown Books
Released on January 2nd
Genre: Young Adult Fiction (fantasy)
Goodreads link here
Jude is a human who was seven-years-old when her parents were murdered. She and her sister were kidnapped back then and taken to live in the High Court of Faerie, but humans aren't welcomed there by most of the fey. To win a place at the Court, she must defy the son of the High King and face the consequences, while trying to stay alive and keep her sister out of danger amidst this Civil War that threatens to quash the Court as they have always known it.
Holly Black, acclaimed author of many Young Adult fantasy books, promises to deliver a story full of palace intrigues, deception, and risky alliances.
The Widows of Malabar Hill
By Sujata Massey
Published by Soho Press
Released on January 9th
Genre: Historical Fiction
Goodreads link here
In this mystery crime novel set in Bombay, India in 1921, Perveen Mistry — the daughter of a respected family and one of the first female lawyers, with an education from Oxford, England — is assigned to the handling of Mr. Omar Farid's will, a very wealthy Muslim mill owner who has left three widows behind. As she notices something strange going through the papers — all of the will is to be donated, with the widows' consent — to a charity, she starts investigating and tensions escalate to murder.
Everything Here Is Beautiful
By Mira T. Lee
Published by Pamela Dorman Books
Released on January 16th
Genre: Adult Fiction
Goodreads link here
This novel tells the story of two sisters: Miranda and Lucia. When their mother dies, Lucie starts to hear voices, and it's up to Miranda to fight for the help her sister desperately needs — even if she refuses to be diagnosed by any doctor.
As the years go by and each sister makes their life decisions, leading to their separation by an ocean, the bond is tested numerous times the question of mental health becomes less and less avoidable.
The author promises to explore what we're willing to sacrifice for those we love, to tackle the issue of mental health, and putting yourself first in relation to others.

Red Clocks
By Leni Zumas
Published by Little, Brown and Company
Released on January 16th
Genre: Women's Fiction (dystopian)
Goodreads link here
What is abortion was once again illegal in America? And what if in-vitro fertilization was banned? These are the questions Zumas asks as she creates five female characters living in this dystopian (however similar to ours) facing problems related to motherhood, identity, and freedom. In this small Oregon fishing town, thanks to the Personhood Amendment which grants rights of life, liberty and property to every embryo, these five women feel trapped — until they're all connected by the gifted forest-dwelling homoeopath Gin when she's arrested and put on trial in a modern-day witch hunt.
Tin Man
By Sarah Winman
Published by Tinder Press
Released on July 27th
Genre: Fiction (LGBT)
Goodreads link here
Ellis and Michael were two twelve-year-old boys cycling through Oxford and discovering the wonders of the world through their friendship. They teach themselves how to swim, discover poetry and how to dodge the fists of overbearing fathers together. But one day, this friendship grows into something much bigger than what it was.
Now in their mid-twenties, Ellis has married Annie and Michael is nowhere to be found. In the ten-year span left empty by the author, something happened that changed these boys' paths in life, but the question remains — what was it?
Marketed as an "almost love story" that is "not as simple as that", Winman shows what growing up looks like, and what consequences conformity brings.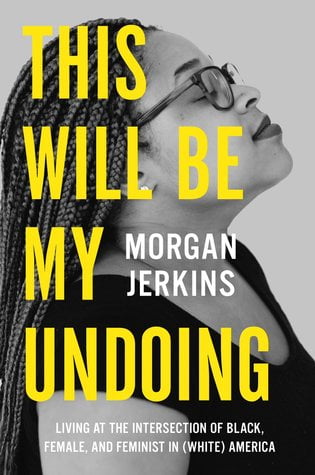 This Will Be My Undoing
By Morgan Jerkins
Published by Harper Perennial
Released on January 13th
Genre: Non-Fiction (essays)
Goodreads link here
This collection of essays centres around pop culture, feminism, black history, misogyny, and racism. Its focus is the historical shadowing of black women in feminist movements, the consequences of which can still be seen today.
Jerkins asks questions such as "What does it mean to 'be' — to live as, to exist as — a black woman today?" and highlights the disenfranchised black women who have been objectified, silenced, and marginalized, sometimes by the women whose goal was to "create a world of equality between the genders."
When They Call You A Terrorist: A Black Lives Matter Memoir
By Patrisse Khan-Cullors and Asha Bandele
Published by St. Martin's Press
Released on January 16th
Genre: Non-Fiction (memoir)
Goodreads link here
In this memoir, one of the co-founders of the social justice movement Black Lives Matter gives insight as to the origins of said movement and goals. After having been publicly ostracized by several influent people in the public sphere, and after having been called a terrorist — most infamously in reports being conducted under Jeff Sessions's supervision — she writes that "protest in the interest of the most vulnerable comes from love."
This is the story of the women involved in the movement and an account of survival, strength and resilience.