From secret alleyways to impressive castles, cities are the perfect place to find the magic of literature in real life, whether that be through visiting a city well known for its connections to a literary figure or a city that inspired a beloved novel's setting. 
Terrible First date
In the UK, while York has rows of shops dedicated to Harry Potter after the Shambles' uncanniness to Diagon Alley, Stratford-Upon-Avon is so embedded in Shakespeare lore that it has almost become a Shakespeare theme park, scattered with homages to the infamous bard. There are many reasons why a city may become famous for its novelistic charm, from its connection to a film remake or as the birthplace of an author (or even somewhere they spent a terrible first date in).
Many cities are iconic for their famous literary inspirations and we can visit these places to feel part of our favourite stories. These cities can be some of the most magical; after all, who wouldn't want to suddenly find themselves through the wardrobe of Narnia? 
Many cities even have multiple claims to fame, where every corner seems to boast its connections to another bestseller or classic. The most obvious of these are New York and London. London with its not-so-well-hidden Dickensian charm and Mary Poppins Britishness, where you can actually visit the eponymous Platform nine and three quarters and find the plaque commemorating Nancy's death. 
Cult favourite
However, New York is a cult favourite for its connections to classic novels, playing host to manic-pixie-dream girls such as Hollie Golightly in Breakfast at Tiffany's and its foundations of the American Dream in The Great Gatsby. Although its literary roots may be better hidden by the hustle and bustle, the crowds and neon lights are what has drawn our favourite characters to the city for centuries and will continue to do so for plenty to come. 
However, even more cities find themselves at the end of a pilgrimage to discover the places where authors were born and raised, often by aspiring writers attempting to discover what inspired their favourite novelists. 
These places include the beautiful Haworth in the Yorkshire Moors, a place as wind-swept and bleak as the books it inspired, where you can walk Emily Bronte's route to Top Withens—the ramshackle farmhouse that was the inspiration for Wuthering Heights. When we ask people what a place is famous for, often we will get a list of books set there, and this is the same for US states such as Georgia, where Atlanta is not only famous for its Civil War history but for its importance as the setting of Gone with the Wind, the romantic hit that became a classic the instant it was written. 
Museums and trials are often built in the centre of the cities for tourists to make their literary pilgrimages and follow in the steps of their idols. A personal example of the pride that authors leave their cities with is Portsmouth, where, although Kipling and Dickens both described Portsmouth in the dismal expositions of their novels, lecture halls and street corners are littered with name plaques showing us where our favourite characters were born. These places, however true to their authors, are important for their literary impact on the world, each providing a shrine in these special places for the authors that they represent.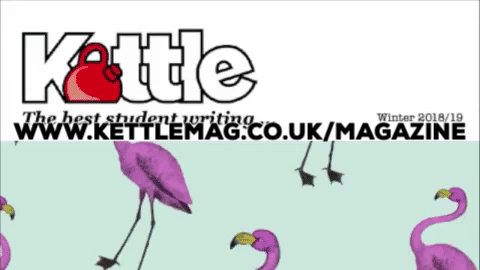 These literary cities become as important as a book's setting. Like a book's setting creates atmosphere, literary places make increasingly older books real for the next generations by creating a literary atmosphere where imagination is accepted. 
The setting of a book has become so important that many readers hold book challenges based purely on the setting, such as the Penguin-run United States of Books challenge, which includes 50 books for each of the states and is focused on getting people to read books by authors native to these states. Therefore, literary places are culturally important as they preserve history on an individual and native level. Due to books being an easy route into history and different cultures, without these cities, some stories may be lost. These literary places then become knowledge centres created from the books that precede them. 
Most important, however, is the evocative nature of literary places, and the idea that they can transport us to a fictional place we would otherwise not be able to reach. Literary places recreate the magic of books, and for that, they are the real wonders of the books we read.