A parade of spooktacular puppies in Liverpool city centre raised over £2,000 for local dog rehoming centre, Merseyside Dogs Home, on Halloween weekend.
The charity joined forces with BrewDog Liverpool to create a Howl-O-Ween Puppy Parade to raise funds to help dogs in need.
The event took place last Sunday afternoon and included two parades to Brew Dog in Liverpool along with a number of judged contests, including Best Dressed Dog and Spookiest Dog.
Fingers crossed for Cleo in Spookiest Dog Competition #Howloween pic.twitter.com/tkBe7g96CX

— Lauren Wise (@Laurenwise) October 29, 2017
Dog owners and lovers alike flocked to St Luke's Church to help in the efforts to raise awareness and funds for Merseyside Dogs Home.
Todays Reserve and Best in Show from HowlOWeen. Best in Show Bob Marley with Paul. Reserve Best in Show Darcy with Courtney @BrewDogBarLPool pic.twitter.com/n7pSEfF6mW

— Merseyside Dogs Home (@Merseydogshome) October 29, 2017
Both dogs and owners got involved in dressing up for the event, with Halloween costumes ranging from fluffy unicorns to Staffy spiders.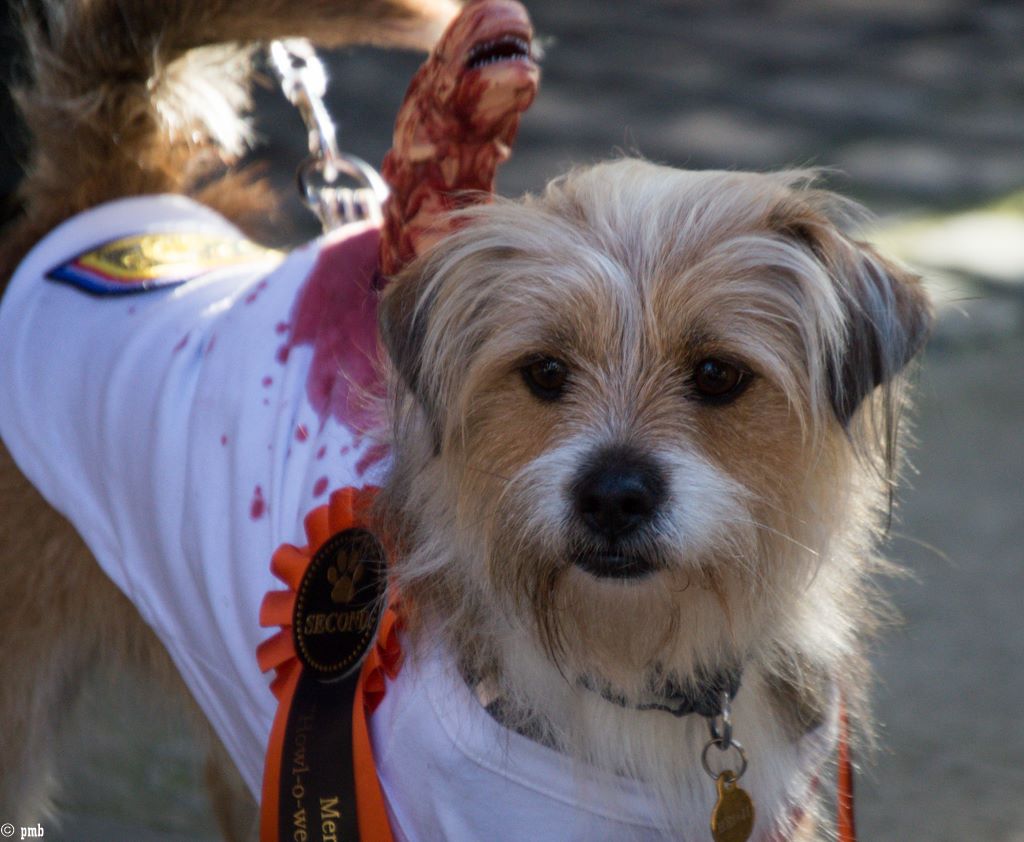 Happy Howloween to everyone who competed in @BrewDogBarLPool's parade! pic.twitter.com/3Zy8yfTDO3

— Lauren Wise (@Laurenwise) October 29, 2017
The charity was founded in 2013 when a new policy meant it was no longer the RSPCA's responsibility to help stray dogs.
The dog rehoming centre is focused on helping dogs find their forever homes.
Last year Merseyside Dogs Home housed nearly six hundred dogs and with the money raised from this year's Howl-O-Ween Puppy Parade they hope to continue the good work.
On working with the charity to create the event, general manager of BrewDog Liverpool, Beth Hitchin, said: "We wanted to be able to involve a charity when we realised just how popular the event was going to be."
The chain bar, which specialises in craft beers, also hosts a 'Yappy Hour' every Sunday where pooches are given free dog beer.
Beth added: "As Halloween fell on a Sunday that year we wanted to keep dogs involved somehow still and it just exploded from there really."
Did you go to the Howl-O-Ween Puppy Parade in Liverpool? Tell us about it in the comments below or send us your snaps on Twitter!
All images credited to Trish Barlow