Travelling can be expensive- what with the flights, hotels, transportation and extra activities you want to do during your stay. However, I have some handy tips for you to save money whilst travelling.
Rome2Rio
Rome2Rio is a website and app which can tell you the cheapest way to travel to any destination. It gives options such as flights, trains, ferries, buses and cars. You just type in your current destination and where you want to go and voila! It is free to use and it will give you the cheapest price for your transportation selection, as well as how long it would take. It even gives you detailed instructions and directions!
Airbnb
Airbnb is a website where you can browse for places to stay in any destination. Locals in that part of the world offer up a spare room or their home for people to stay at whilst on holiday; and it often ends up cheaper than getting a hotel or bed and breakfast depending on how long you plan on staying.
Hitchhike
Whilst not everyones cup of tea, hitchhiking can be a free alternative to getting a taxi or public transport. However, it can be rather time consuming and risky if you are travelling alone. If you are going to hitchhike please be diligent and take care.
Uber
If hitchhiking is not for you there is always Uber. Uber is a taxi service that is very common and popular, mainly in large cities. It is an app where you request a driver to pick you up from your location and drive you to where you need to go. Uber is great for long trips and is usually very cheap. To make things even cheaper you can also car share, where you join someone elses Uber and only pay for your share. The app is very safe to use and gives the drivers name, vehicle and number plate so you know exactly what car to get into. Every car should also have an Uber sticker on the windshield and the app gives you real-time updates on where your driver is.
WWOOF
Another option to consider when travelling is World Wide Opportunities on Organic Farms or "WWOOFing". This is an international network that place volunteers to work on organic farms for a period of time, usually a week to a few months, in return for accommodation and food. WWOOF has farms signed up all over the world and aims to provide volunteers with hands-on experience working on organic farms and experience life in a rural setting or different country. There is a small price involved in becoming a member for whichever country you would like to work in but it is very much worth it for an unforgettable experience and helping improve the environment.
Travel Light
Another way to save a bit of money whilst travelling is to travel light. Travelling light. not only is much easier if you are backpacking and takes less stress to carry, but airlines are charging more and more for excess baggage on flights. Try not to use oversized bags and keep all your luggage in one bag per person to make things cheaper and easier for yourself.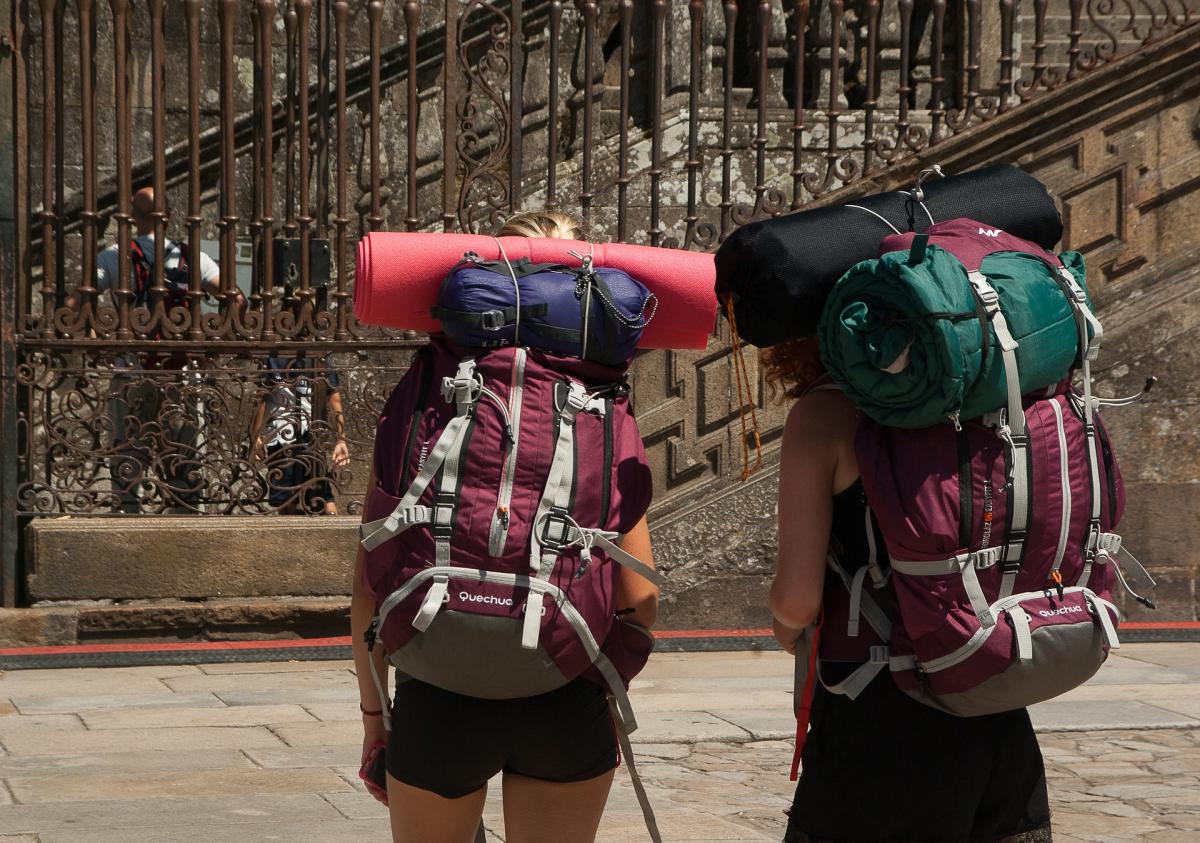 Go Off Season
With everyone wanting to get away to a hot country for summer or go skiing in winter, going on holiday in peak-times can be expensive. Why not think about going skiing in spring or going to South Africa in winter for Christmas; or try to go to Disney in the school term time.This way it will be a lot less crowded and also much cheaper.
Talk to Locals
Be friendly with any locals you meet. Try to chat with them, sometimes they could tell you where the best place to eat is or what is the best value for money. Some may even offer to let you stay for a night. Although be mindful that this would probably work best in small towns and villages, rather than big cities.