All World Cups are not created equal. For every USA 94, featuring the magic of Romario and Baggio, a half-crazed Diego Maradona and a penalty kick by Diana Ross (really, check it out on Youtube), there is a South Africa 2010, a drab affair, with the most abiding memory being champions Spain tiki-takaing their way to glory under the constant drone of vuvuzelas.
But what are the elements that make a great World Cup? And how can Russia 2018 become a memorable one? Here are some factors that really count:
A decent England performance
It seems a long time ago since England performed well at a major tournament, so much so that expectations are arguably at an all-time low. You might have to go all the way back to France 1998, when Michael Owen burst on to the world stage with a stunning goal against Argentina in the Last 16, to find a game where England performed to highest level.
What the chances are in 2018: England are 16/1 with most major UK bookmakers to win the World Cup. The signs are that Gareth Southgate's young team will do a lot better than in the last two tournaments though, where they scored just two and three goals respectively.
The birth of a new star
The buzz of the World Cup these days tends to centre around established players, with the fans wondering how the likes of Messi and Ronaldo will fare. Past World Cups, a time before television coverage of football was so ubiquitous, became the stage for players like Paul Gascoigne, Mario Kempes and Hristo Stoichkov to become true stars.
What the chances are in 2018: Excellent. Look out for the likes of Hwang Hee-Chan (South Korea), Ismaila Saar (Senegal) and Giovani Lo Celso (Argentina). He may be well-known, but Kylian Mbappé has only played a handful of games at club level. 40/1 odds for the PSG starlet to be top scorer looks a savvy bet.
Great teams
This may sound like a no-brainer, but it is not always the case. England vs Germany 1966, Germany vs Holland 1974 and France vs Brazil 1998 were all World Cup Finals featuring brilliant teams. But, crucially, those tournaments were also littered with great sides. It really makes the difference.
What the chances are in 2018: There are several brilliant sides coming to Russia. Consider the fact that the four favourites –  Brazil (5/1), Germany (5/1), France (6/1) and Spain (6/1) – are so close in the odds. It's very hard to pick a winner.
Great players
As above, not every World Cup features a huge range of top players. The last World Cup that had a ridiculous pool of talent was arguably France 1998, with the likes of Zidane, Ronaldo (Brazilian one), Rivaldo, Cafu, Didier Deschamps, Paulo Maldini, Gabriel Batistuta and Gheorge Hagi to name just a few.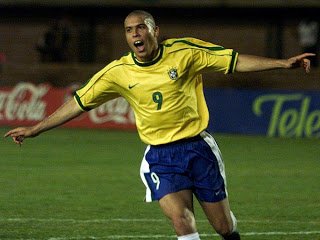 What the chances are in 2018: Hyperbole aside, this could be the most 'stacked' World Cup in history. Messi, Ronaldo, Neymar, De Bruyne, Kane, Aguero, Griezmann, Pogba, Lewandowski, Muller, Neuer, De Gea, Iniesta, Mbappé – the list is endless.
A dark horse
It's not always fun when only the favourites win. Cameroon in 1990, Bulgaria in 1994 and Costa Rica in 2014 all stole the show, giving fans a second team to root for.
What the chances are in 2018: Senegal look like a team who could do great things in Russia, as do Mo Salah's Egypt. It also wouldn't be the biggest surprise if Iceland, conquerors of England at Euro 2016, do well again.