Rightmove survey reveals that the happiest place to live in Britain is Harrogate, a beautiful town in rural North Yorkshire.
Property website Rightmove conducted their annual survey, asking 24,000 homeowners to rank where they live, with Harrogate coming out on top for the third year running.
Cosmopolitan
It's hardly surprising really, wandering around the town, with it's cosmopolitan Montpellier quarter, 200 acres of public grassland known as The Stray, and tea shops to die for, this really feels as if it's been lifted straight from the pages of a children's storybook. All so enchanting and ever so quaint, Harrogate is definitely a hidden gem among 'God's own Country'.
Love the history attached to #Harrogates Turkish baths #Harrogate pic.twitter.com/3dZD91f5v9

— Will Smith (@strayfmwill) August 5, 2015
Every tourist or person who lives here is bound to tell you about Bettys Cafe Tea Rooms, and insist you visit for afternoon tea. It's so popular that it always has people queuing out the door. If you're wanting to beat the queues though you can always go in the evening and have tea and cakes by candle light, as it's open until 9pm.
Arriving in Harrogate for @GSFestival wondering how many times I can visit #bettystearoom in space of a week…#oink

— Rebecca Bottone (@Bigpinkbutton) August 9, 2015
When in Rome (or Harrogate as the case may be) #bettys #bettystearoom #harrogate #weekend #food https://t.co/OS7tAetOzJ

— Emily. (@birdemily_) July 31, 2015
There are other places you can go for a delicious afternoon tea, however, try Mama Doreen's which is tucked away from the centre of town on Cold Bath Road. Or, stroll past Betty's and down Parliament Street to trendy coffee shop Hoxton North.
Lovely coffee in serene ambience last night at #HoxtonNorth on Parliament Street. Give it a try!

— Derek Starling (@DerekStarling) February 6, 2014
Out of town
Heading to the outskirts of the town you'll find sprawling meadows, woodlands, and rivers twisting through nearby Nidd Gorge. There's also Brimham Rocks, a unique set of balancing rock formations that were caused by the melting of the last ice age.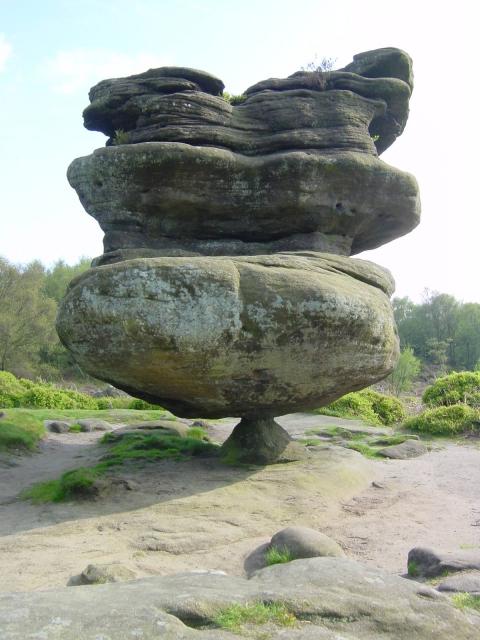 This is Yorkshire, the people here are friendly, and while it might seem it, Harrogate's really not that posh. Come for the day and I promise, you'll never want to leave.