It's May 2016, and I'm stood with around 50 other journalists in a cramped conference room. TV cameras have taken up their assigned positions, the early birds have nicked all the available seats, and you can't move your head for fear of blinding yourself on a mic. Like most pressers, there are a couple of media officers doing the rounds. Unlike most pressers, they're distributing glasses of champagne.
Then there's a commotion at the door. The cameras click and there's a surge towards the front as Claudio Ranieri enters, Premier League trophy in hand, medal around his neck, and a glass of fizz balanced somewhat improbably in the mix. A cheer breaks out as 'the tinkerman' shakes hands, takes his seat, and prepares to speak.
A few weeks later, and I'm stood by myself in the middle of a car park, completely lost. There are no other media to be seen – not a soul at all, in fact. I'm here to interview local residents after a flash flood in Birmingham. Part of a school has been completely washed out by the deluge. The problem is, it's clearly not the school on my brief. Now, like Cnut gone walkabout, I'm trying to find some signs of the flood. The morning concludes with me taking a video of a river (about 2 per cent fuller than normal) for Twitter.
These are both true instances of my brief career as a freelance journalist. I put them side by side to show the peaks and troughs of a reporter's life. Of course, there's the day-to-day admin of journalism like there is in any job, but the highs and lows do tend to be higher and lower than most other professions. I've done radio bulletins to an audience of millions and reported on a university varsity fixture to three men and a dog (and I'm not sure the dog was listening).
From a complimentary meal and drinks before the press night of a new play at the National, to being crammed in at the back of the Marlowe in Canterbury for the pantomime (excellent, by the way) at 50 quid for 150 words, you take the rough with the smooth in journalism. But you know that already, because you're not an ostrich. Despite the many obstacles, financial and otherwise, to becoming a journalist, it's a romantic, enticing occupation. I only dipped the very end of my smallest toe in the water before moving into PR, but hopefully I learned a few things which might be helpful.
If you can do an MA in Comms, do it
I graduated from university in the summer of 2015, and having fallen in love with student media, like many people I asked myself whether I could do this professionally. Something I wasn't keen on was further studies, so I skipped the idea of doing an MA in Journalism or Communications. I was then fighting a bit of an uphill battle to learn on the job (this is always easier said than done). It's not absolutely vital, but having a taught skillset and plenty of placement experience provided by further qualifications I can see now is a bit of a no-brainer.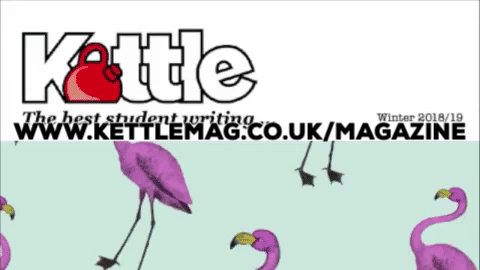 Learn production skills
After university, one of my first roles was as an assistant producer with the BBC – it wasn't the journalism I desired, but the importance of technical capability in 21st century journalism can't be underestimated. If you can shoot and edit video, quickly cut a bulletin or put together A1 crib sheets for presenters, I can guarantee this will give you the ever-desirable all-rounder status.
Don't undersell yourself
Whatever anyone tells you, a lot of work in journalism isn't easy, and isn't really that close to being automated. So if you're being asked to work an eight-hour shift for peanuts, consider the benefits and whether you want to speak up. Early in your career, especially if the employer is prestigious, most likely you need to take the shift. As you become more experienced, and ergo valuable, bring your rates to the table as a freelancer or make your feelings respectfully, but clearly, known to a staffer.
Don't worry if it's not for you
If, after a year or two, you're not happy as a journalist, remember you will have developed some of the most desirable skills across the whole communications industry. Personally, I found the shift to PR rewarding not just because of the team or the clients, but because writing creative content and forging relationships with the media were, and are, highly prized. With that experience already under my belt, I felt in a good position to succeed. So take heart and remember your options. Even if it doesn't end up as your profession, the adventure is well worth it.
Ed Clark is an account manager at CommsCo, the PR agency for tech challenger brands. He previously spent 18 months as a freelance journalist, working for employers such as Global Radio, the BBC, Finance Moves and The Stage.