I absolutely love Christmas. I'm not sure there are many people who don't love the excitement of the Christmas season, even if you don't celebrate Christmas itself. One of my favourite things to do is shop around Christmas, peeking in at store window displays laden with fairy lights and those all important Christmassy products.
More and more, labels are bringing out seasonal products for their lines, from MAC's stunning Holiday Heirloom beauty palettes topping my list for the most desirable, to Lancome's beauty Christmas crackers, there's something for every girl to get into the Christmas spirit. But the real novelty of Beauty products for me this year, are advent calendars. I've always known these to be various chocolate shaped gifts every day of Advent, but the idea of an Advent Calendar having something useful and beautiful inside appeals massively. This holiday season I'll be splurging on these!
My Top 5 Beauty Advent Calendars:
1) Benefit Candy Coated Countdown Advent Calendar, £60 www.benefitcosmetics.co.uk
Sadly sold out for now, Benefit sells the Calendar as "the gift that gets sweeter every day". As a massive Benefit fan, receiving a minature Benefit product every day couldn't be more appealing.
2) No.7 Beauty Calendar, £35 www.boots.com
No.7 is a fail-safe beauty brand of mine, so why wouldn't I want a month's worth of their products in one calendar?
3) The Best of The Body Shop Advent Calendar, £50 http://www.thebodyshop.com/
Again, what's not to love? Ethical products that are kind to your skin, made into minatures for Christmas.
4) Ciate Mini Mani Manor Advent Calendar, £49 www.selfridges.co.uk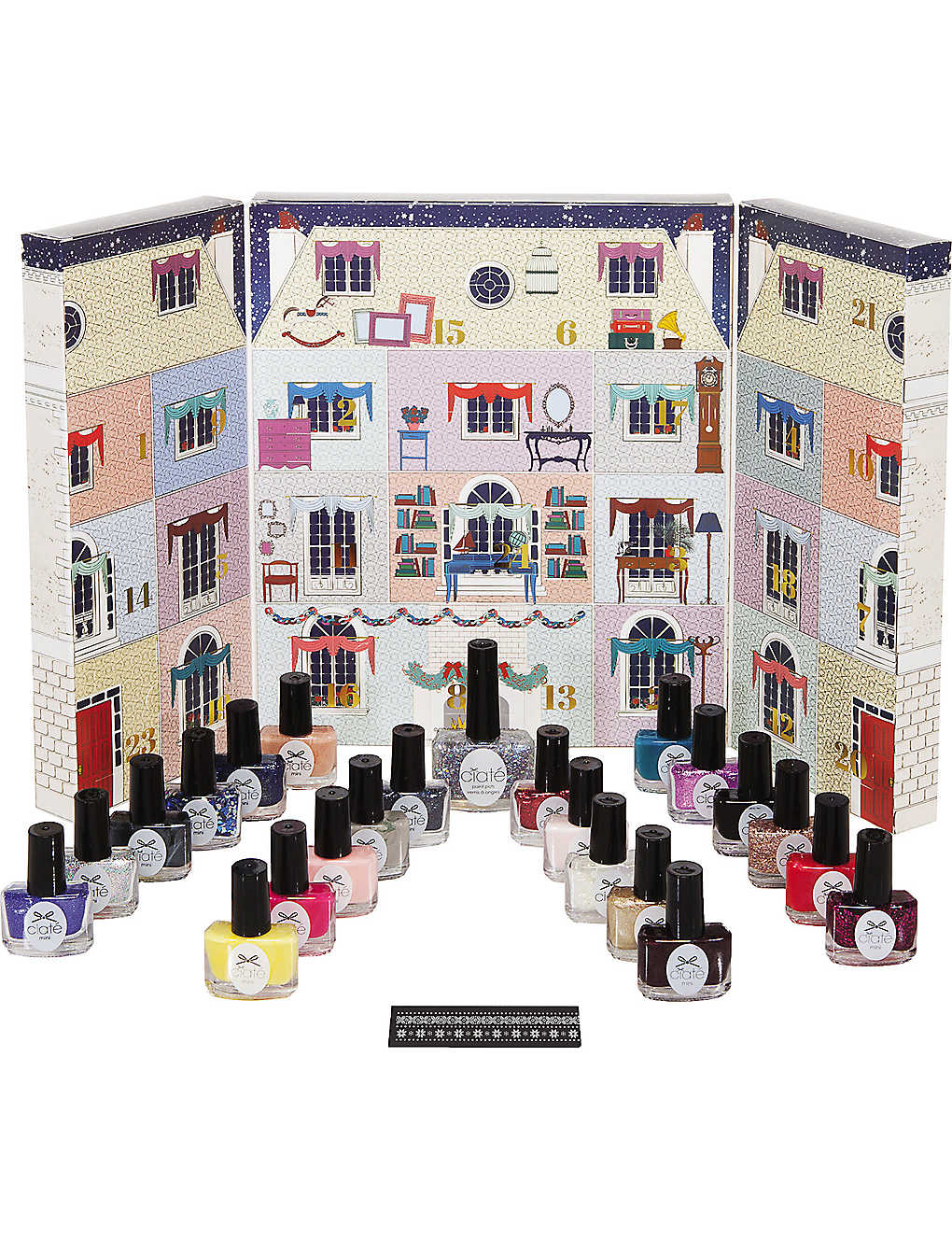 This is quite possibly my favourite of the 5, as I am a massive nail polish fan. 25 beautiful and festive coloured mini nail polishes, and it's not sold out yet!
5) Liberty Beauty Advent Calendar, £149 www.liberty.co.uk
Although the price is through the roof, I couldn't not include this delectable calendar. With products worth over £250, the price tag is understandable, but you just won't want to touch it, it's that beautiful! A special treat for a very special Christmas.
What is your favourite beauty advent calendar? Tweet us @KettleMag and tell us!
(Photo credits to Cosmo, Boots, The Body Shop, Selfridges and Liberty)