It is no secret that the DC Cinematic Universe is not doing so good. Since 'Batman V Superman' each installment, this far, has been met with controversy, with 'Wonder Woman' being the exception. This all may change though with the positive looks of the trailer for 'Shazam' and the trailer for 'Aquaman'.
Image courtesy of forbes.com. 
An old theory speculated on reddit was that the flash movie would change the whole of the DCEU. This news of Henry Cavill's exit from the role of the man of steel and Ben Affleck does not seem to keen to act as the dark knight any longer. This flash movie speculation could still be the case as the whole flashpoint event would be a clean way to explain why Batman and Superman look different and why they were off-screen for a bit.
Alternatively the flash is known to dabble with alternate universes, so the whole previous slate of films could be said to take place on a different universe. This would tie in nicely with the new banner called 'The Worlds of DC'.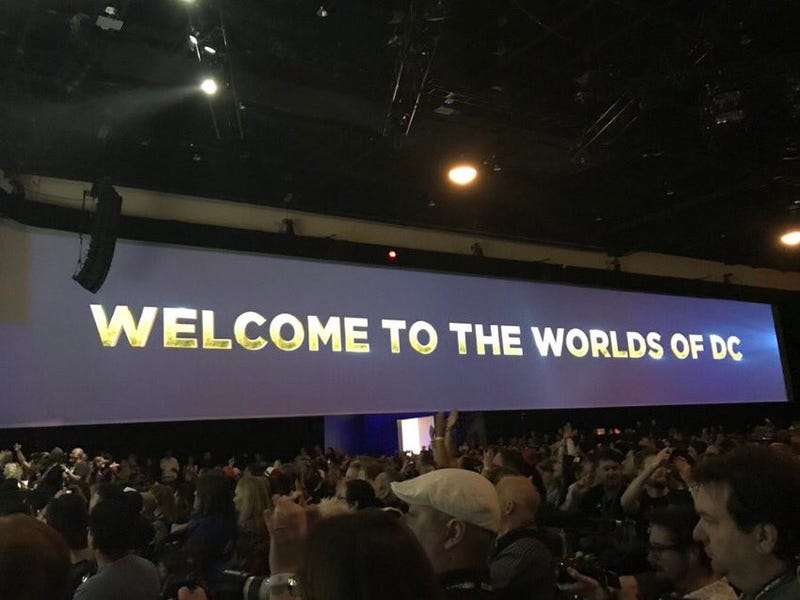 Image courtesy of observationdeck.kinja.com. 
In turn this would make sense with the rumours floating about the internet now that Michael B. Jordan is on the short list of actors to replace Cavill as Superman. There is precedent for this in the comics as there are multiple versions of the man of steel in the multiverse.
Image courtesy of areajugones.sport.es.