If you've managed to avoid all Glastonbury coverage, then well done. The UK's biggest festival has been and gone and once again produced some stellar moments. However, with so much to see, it is impossible to catch everything. Festivals editor Laura has rounded up five of the things that you might have missed at this year's festival.
1. Keir on the BBC Introducing stage
BBC Introducing is one of the best places to find the next big thing, and this year at Glastonbury was no different. With so many highlights to choose from it was difficult picking just one, but we were especially impressed by Keir. The BIMM Bristol alumni and R&B star, Keir is being tipped as the one to watch and it is easy to see, and hear, why.
2. Nothing But Thieves
A band who never disappoint live. Playing to what must have been one of the biggest crowds they've ever seen, the band absolutely smashed their set. Those lead vocals are a force to be reckoned with and we can't wait to catch the band at another one of the many festivals they'll be playing this summer. New single 'Amsterdam' is a great summer jam and went down a treat in the Glastonbury sunshine.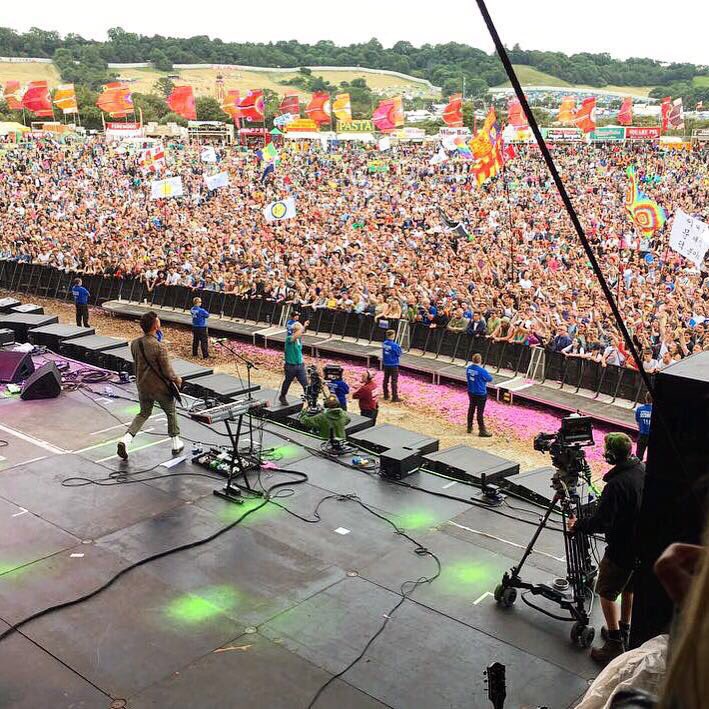 3. Jeremy Corbyn
Okay, so you probably didn't miss this, but how can we not talk about it? One of the biggest and most important moments at this year's festival. The response, the passion of his speech, the 4pm (4 PM, get it?) slot; it was pretty momentous. If there is one thing to take away from the Labour leader's appearance at the festival, it's the way in which politics really is at the forefront of things right now and how so many people, of all ages, are getting engaged with it. Without a doubt, right now has to be one of the most exciting, if you can call it that, times for UK politics.
4. Shaggy
Okay, so less of a highlight here. Was anyone else slightly (massively) disappointed by that performance of 'It Wasn't Me?' From the super awkward hip thrusting to the incredibly questionable vocals – what a kick in the childhood! We're absolutely scarred for life.
Watching Glastonbury and quietly admiring the fact that Shaggy appears to have employed someone to do the singing for him. Masterful.

— Mick Collins (@MickPCollins) June 25, 2017
5. Thrill Collins
If you've not heard of Thrill Collins then you are missing out. Who doesn't want to hear skiffle covers of Craig David? The band hit up many stages across the Glastonbury site and without a doubt will have got the party started, whatever the time of day. Just stop what you're doing and head to YouTube to revel in the delight of Thrill Collins.
Were you at Glastonbury or watching from home? What were your favourite moments? Share them with us in the comments below!