First things first, I'm massively impressed by everything that Mourinho has done since being appointed our manager. He's not only made some impeccable squad additions but the signs (albeit early ones) so far are suggesting he's swiftly on his way to returning us to our imposing, title challenging best. This article is not intended to attack his dealings with Schweinsteiger, merely to offer some revisionism on the subject.
Schweinsteiger signed on last summer for a hefty fee of £6.5 million to a wave of delight amongst United supporters, who considered the arrival of a known, world class central midfielder who only a year previous has captained Germany to the World Cup in Brazil. He was a marquee signing, experienced at elite level and most importantly a proven leader, something United were in dire need of at the time. Fears about his fitness, outlined most notably by Pep Guardiola, were either down played or initially ignored.
A flop or just unlucky?
It is easy to dismiss Schweinstieger's first season as a flop, certainly when taking into account his absence after the turn of the year. Whilst as a neutral or fan of another team this is perfectly legitimate, some revisionism is needed for those of us United fans who watched him week in week out. He started the season in solid fashion, looking every bit the technically-gifted and controlling maestro fans had hoped for with commanding displays against Spurs, Aston Villa and Liverpool. For reasons only Louis Van Gaal will know, the football was not enthralling but United did reach the middle of November having won 8 of their opening 13 games. Schweinsteiger had been a dependable presence and made his impact when clinching the winner in a dramatic game at Vicarage Road that sent United top of the league. Unfortunately, the wheels would soon fall off for both Bastian and the team. The German was given a suspension for an elbow on Winston Reid that saw him miss the whole of December, a month in which Manchester United failed to win a single of their 5 games. United were poor in his absence, but not because of it. Other injuries took their toll on the squad and a fit Bastian Schweinsteiger arguably would not have helped stem the tide of turgid football and subsequent defeats. He returned to complete 90 minutes in a draw against Chelsea and and victory over Swansea before suffering a serious knee injury in a spectacularly bland FA victory over Sheffield United. In the months that followed United's form continued to be patchy. However, buoyed by the rise of Marcus Rashford, they ended the season with a late surge missing out on the highly prized fourth place on goal difference and clinching the FA Cup. Schweinsteiger's appearance from the bench helped inspire United's late equaliser against West Ham in the quarter final but a reoccurrence of the knee injury meant he would only make one more Premier League appearance and a handful of Europa League cameos before the season was over. It didn't help that his absence had coincided with United's slight upturn in form.
In summary, you can't deny that Schweinsteiger's first season was largely a disappointment. Concerns about his fitness frustratingly came to fruition in 2016 and there were occasions when the pace of the Premier League looked to cause issues for the German. However, a medial ligament injury suffered when going in for a challenge is not an indication of lack of fitness, simply bad luck. Furthermore, none of Manchester United's midfield can reflect on a good campaign in 2015/16. Shackled by the miss management of Louis Van Gaal, Schneiderlin and Herrera struggled for consistency. Whilst Maroune Fellaini and Michael Carrick enjoyed an up turn in form towards the end it should not be forgotten that they were underwhelming for most of the season, and they were the double act at the heart of United's midfield for consecutive losses to Bournemouth, Norwich and Stoke.
Now, one endearing feature about Schweinsteiger is the way his personality comes across. He is ever present on social media whether it's congratulating the club, wishing his team mates well, interacting with fans or posting selfies from Old Trafford. Given the modern climate of social media it is important not to read into to this too much. Player accounts are often tailored with clichés or well managed. In Bastian's case he may just know exactly how to promote the right image. Yet, listening to him in interviews, seeing the way he conducts himself and hearing the praise he receives from those he's worked with it's fair to conclude Schweinsteiger comes across as a good guy. He has always showed dignity and class, especially during the whole Mourinho saga. The decision behind his move to United seems to have come from a genuine desire to play for the club and recent comments reiterating his intentions to fight for a place should only be viewed in a positive light.
Priorities were never straight at United?
There are of course claims that have called into question Schweinsteiger's commitment when recovering from injury. He was said to spent vast quantities of time in Germany between match days or else seen supporting Tennis star wife Anna Ivanovic on the ATP Tour circuit. Maybe his real recovery aim was to make sure he was fighting fit for Germany's Euro 2016 campaign and a return to United's starting XI was not prioritised? Many players have focused on being fit for a major international tournament before, and whilst this may be understandable in his eyes, as a staunch United fan I shall not be defending Schweinsteiger here. For a man who comes across as a top class professional, he should have been much wiser when thinking how his actions may well come across to both the supporters and his team mates.
Coming into the new regime Schweinsteiger was instantly hindered by missing pre-season due to the Euros, something which hasn't helped Morgan Schneiderlin or Chris Smalling in their attempts to make the first team so far. Mourinho however, appeared to have his mind quickly set on the German midfielder. Firstly, he has an absolute wealth of options in central midfield. There is the world class talent of Paul Pogba, whilst Ander Herrera and Morgan Schniederlin have a lot to offer, are at peak age and suit Mourinho's style. Then there's Maroune Fellaini, who has so far looked somewhat reborn in the destroyer role. Michael Carrick has just been handed a new one year contract too. So, boy there is competition for places but it's the way in which Schweinsteiger has been entirely dismissed and outcast that seems rather unnecessarily stubborn by the Portuguese. His talent or what he can still deliver on the pitch seems to have been entirely disregarded without chance to prove otherwise. This is a man who has just come away from a Euro campaign in which he performed admirably at the base of a Germany side that reached the semi's and arguably outplayed France when losing that.
This isn't a case of arguing for Schweinsteiger's inclusion ahead of any of the above midfielders, though it would be worth pointing out at 32 he is three years younger than Michael Carrick. Whilst I have more respect than most for the Englishman's talents, performance wise he was below par last season.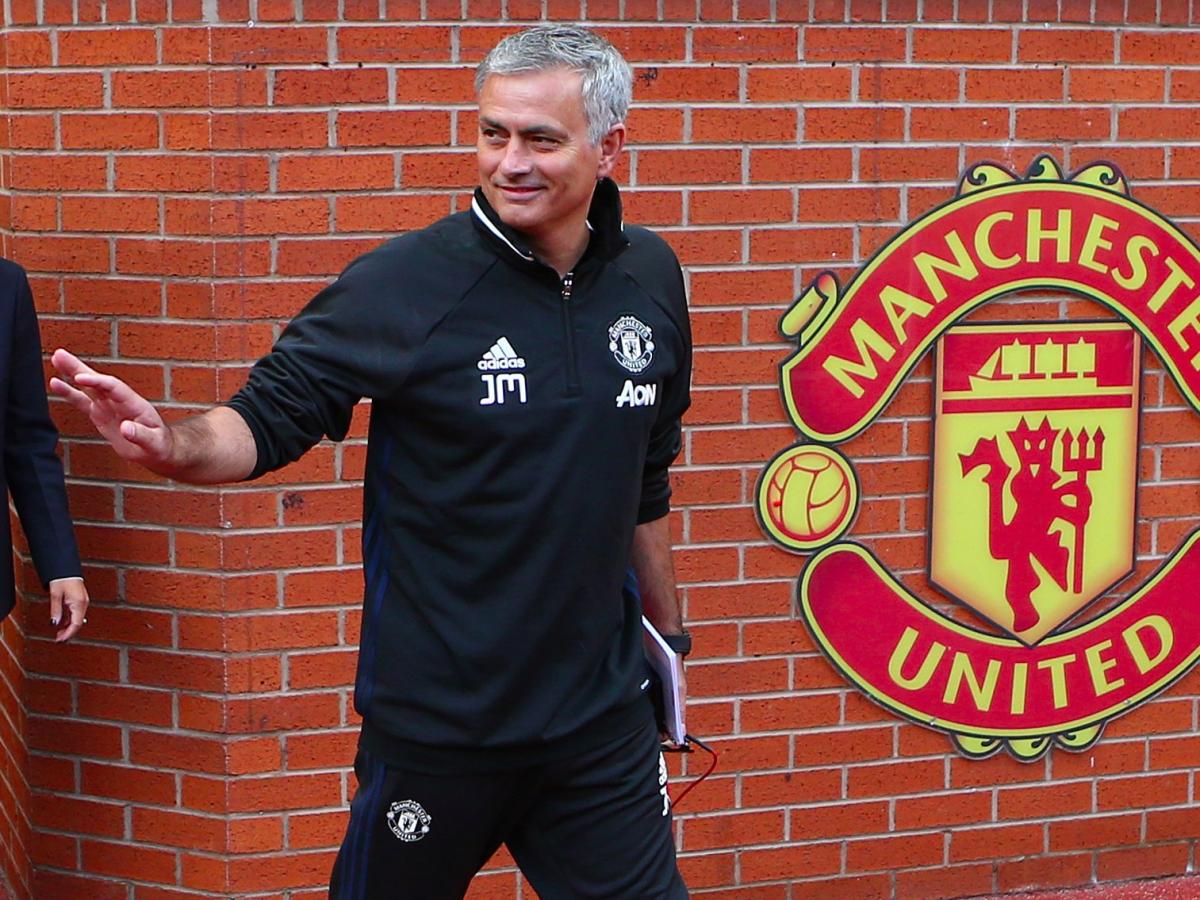 Too old for Mourinho
There seems to be an assumption by Mourinho, some fans and many of the media that Schweinsteiger is completely passed it when we haven't actually seen conclusive evidence to prove that. As discussed, though it was a huge disappointment his first season shouldn't be taken as such and the last we saw of him in action was impressive displays at the highest level of international competition. It was indicated earlier that the pace of the Premier League sometimes looked to trouble him and this is undoubtedly a fair indication that he shouldn't be a 90 minute man for United. Yet, and this is by no means excusing him entirely, part of the blame should go to the system he was operating in. Schweinsteiger was often paired alongside another sitter in Carrick, Fellaini or Schneiderlin and told to employ Van Gaal's rigid regime of football which didn't help accusations of ponderousness. In arguably his worst game for United he was ran ragged by Arsenal when deployed in a despicably pedestrian midfield alongside Carrick and Rooney. The other midfielders have been given a fresh chance in Mourinho's system and perhaps Schweinsteiger should too. There is no guarantee of course but his qualities may better excel in a different approach, as Fellaini's have done. Mourinho clearly feels they will not and that's perfectly understandable but to restrict the German the way he has seems a little too far.
The Premier and Europa League campaigns are gruelling and United will be hoping to go far in both domestic cup competitions too. This not only presents potential for much needed squad rotation but also for injuries. It may be stretching it to believe he can enter the forefront of Mourinho's plans but there may come a point when Schweinsteiger is given the opportunity to play, the chance to fill in or is rightly required for a match situation. I for one would be happy introducing a player of his quality, experience and know how when looking to see out a win through ball retention or starting him sitting in midfield if Schneiderlin or Fellaini were unavailable or in poor form. The omens look increasingly bad however as Schweinsteiger was recently named in Manchester United's Premier League squad only to be omitted from the Europa League submission- a competition that would have seemed the best hope for achieving game time. If he has any chance at all then it will have to come in domestic competition.
The man is only 32 and great midfielders of his ilk have been wrongly written off before. If a player the stature of Bastian Schweinsteiger is still committed to representing my club then I'm happy to have him as participating member of the squad and perhaps at some point, so to will Jose'.