I have been a bibliophile since I was a young child, and I am always looking for new books to read! Here are a few of the books that are on my list to get this Christmas…
1. Vikings by Marjolein Stern
The top of the list for me is a book called Vikings by Marjolein Stern which is written by an expert in Viking and Medieval Culture and is about how the Vikings impacted the world in terms of trading, exploring and also as craftsmen. It also looks at their settlements and explorations as seafaring people.
The main reason I really want this book is because my ancestors were Vikings from Iceland. Plus I just have a huge obsession with the History Channel TV Drama Vikings!
2. The Handmaid's Tale by Margaret Atwood
The Handmaid's Tale has been on my "to read" list for a long time and I have never gotten around to buying or reading it. It is a book based in a dystopian world, where the Republic only offers women one thing: to breed. If they fail to do so there are dire consequences. The book follows the life of Offred who has to make a decision whether to give into the Republic's demands of her body or not.
3. The Wanting Seed by Anthony Burgess
Similar to The Handmaid's Tale, The Wanting Seed is also a dystopian novel. It was written in 1962 by Anthony Burgess and brings forward the themes of history, class, religion, government and overpopulation.
The reason this book is on my list is because it is deemed a classic read. Also, ever since I went to Leuven in Belgium, and saw the book in the Utopia Exhibition there, – it has intrigued me and I have wanted to open it up and immerse myself in the world Burgess creates.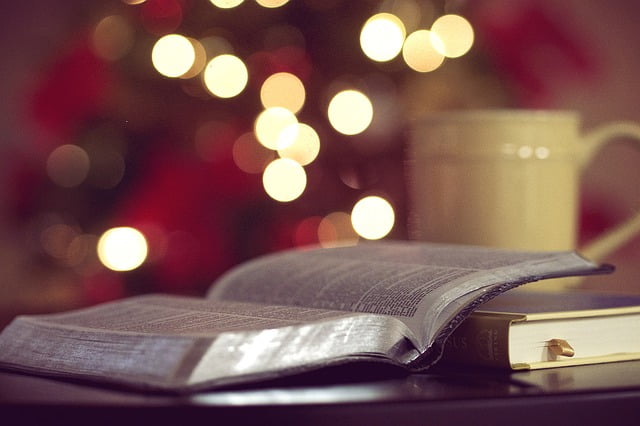 Image: Pixabay
4. Lean in 15 series by Joe Wicks
Recently, I have seen videos from The Body Coach all over Facebook, and even tried some of his recipe videos I have seen on there. I think they're really great and super quick and healthy. Therefore I decided that if I was going to keep up with my healthy eating and exercise regime in order to lose weight, it was worth getting one or if not all three of his books.
His books not only include plenty of healthy recipes that only take 15 minutes, but they all also include some High Intensity Interval Training (HIIT) workouts that you can do alongside eating his meals, to help you lose weight. Perfect!
5. A Street Cat Named Bob by James Bowen
The film has only recently come out and looks amazing! But I am more the type of person to read the book before I see the film if i can. The film, (and I'm sure the book too) looks really heart-warming and lovely and just a light-hearted read to make me feel all warm and cosy inside during the winter months!
6. Killing Kate by Alex Lake
For as early as I can remember, I have always loved true crime and reading crime thrillers. Now I am in my twenties this is no different. I have not read a crime thriller in a long time though as they all started sounding the same and had the same plot twists and got really boring. However, Killing Kate sounds so good! It is about a serial killer stalking a girl's hometown, and all his victims look like her – like Kate. What makes it worse, is she believes her ex-boyfriend might be the killer…
7. Milk and Honey by Rupi Kaur
Although not a book in a classical sense, Milk and Honey by Rupi Kaur is on my wishlist, as I believe her poems are very lighthearted and uplifting and will be able to help me through my down days. I have read her stuff before online and I always think of it as being very body positive and helping people through various pain in their lives. Her poems always stay with me and I would love to have her book in my possession to read and re-read to my heart's content.
So that's my Bookish Christmas List! Is it similar to yours? Let us know what's on your list in the comments below!