Haute Couture week took the Paris by storm at the start of the month; living up to its name with an array of elegant custom made pieces. Full of sequins, glitter and sheer fabrics, designers showcased their artistic flair and eye for style.
From the gorgeous, to the quirky and finally the downright weird, here arecsome of my favourite pieces for fall/winter 2015.
1) Donatella Versace
The countdown of my favourite looks begins with the week's "it" dress. This floaty lilac number is simultaneously decedant and modern; a style achieved by mixing a sheer skirt with a knotted halter neck. Utterly gorgeous and featured in almost all of the covergae of Haute Couture week.
.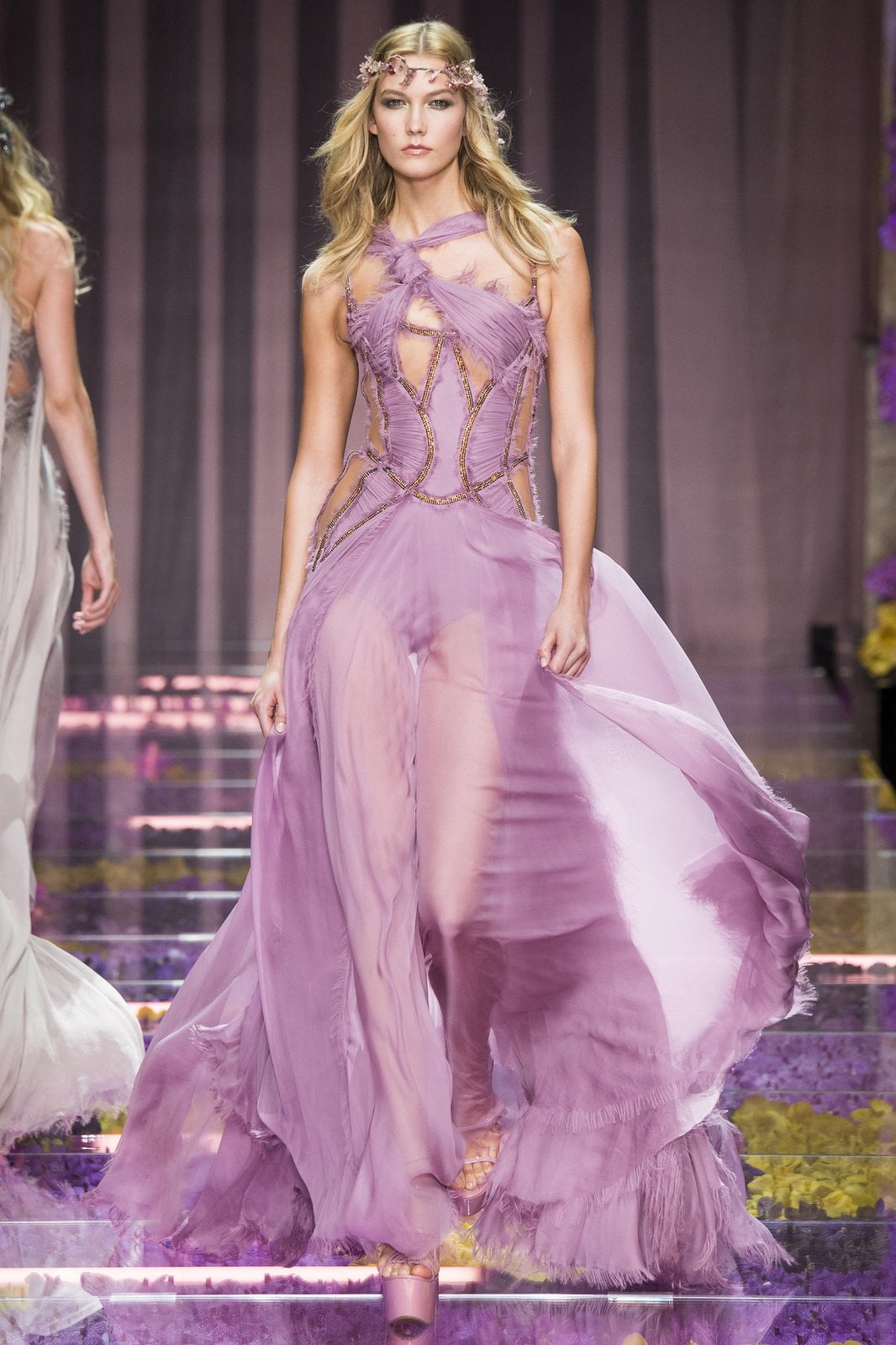 [Source: Elite Traveler]
2) Atelier Versace by Donatella Versace
Versace's collection was breathtaking, and this dress is a fairy tale woodland delight. I was instantly drawn to the midnight colour scheme and the ivy detailing. I was also blown away by the attention to detail and body con fit. This would definitely wow at a Christmas party.
[Source: Elite Traveler]
3) Valentino
The Valentino collection wowed with its jaw dropping brilliance and gladiator chic. I love the simplicity of this dress. The open front, velvet texture and rope detailing make it look powerful. This dress is fit for a Queen.
[Source: Vogue]
4) Valentino
Valentino, again, because the collection is grand. The Victorian inspired lace detailing on this dress is simply beautiful.You may be cold wearing something like this during the colder months, but you would certainly look fierce doing so.
[Source: Vogue]
5) Alexandre Vauthier
Tassles and leather are a prominent feature in Vauthier's shows, remiscient of cowgirls and the 70's. The red and white mix here is classic, and I really enjoy how the structured shoulders compliments the plunge front and wrap over skirt. Business meets pleasure.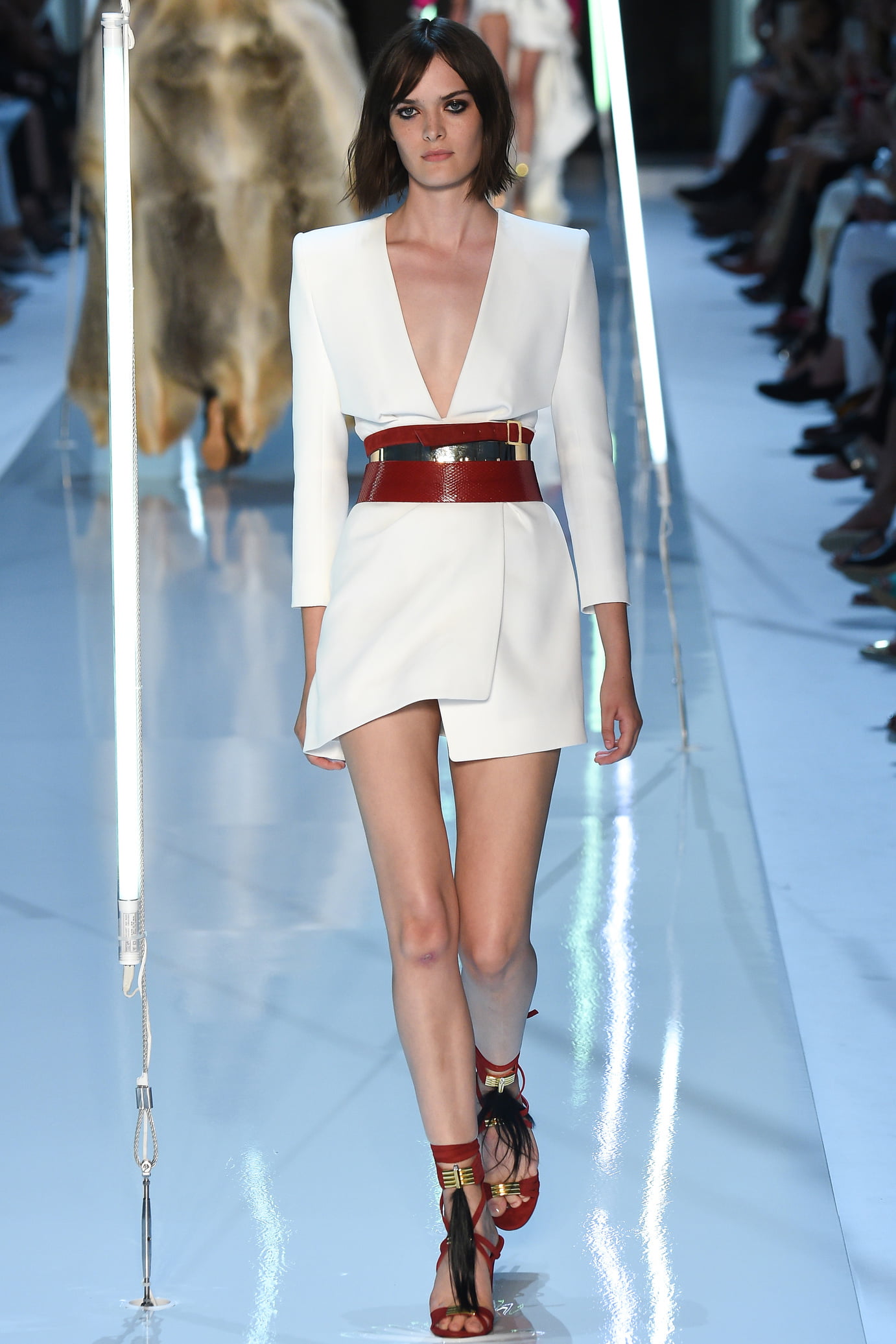 [Source: Vogue]
6) Alexis Mabille
High end fashion is at the heart of Haute Couture, so what's more traditional than a wedding dress fit for a high fashion woman?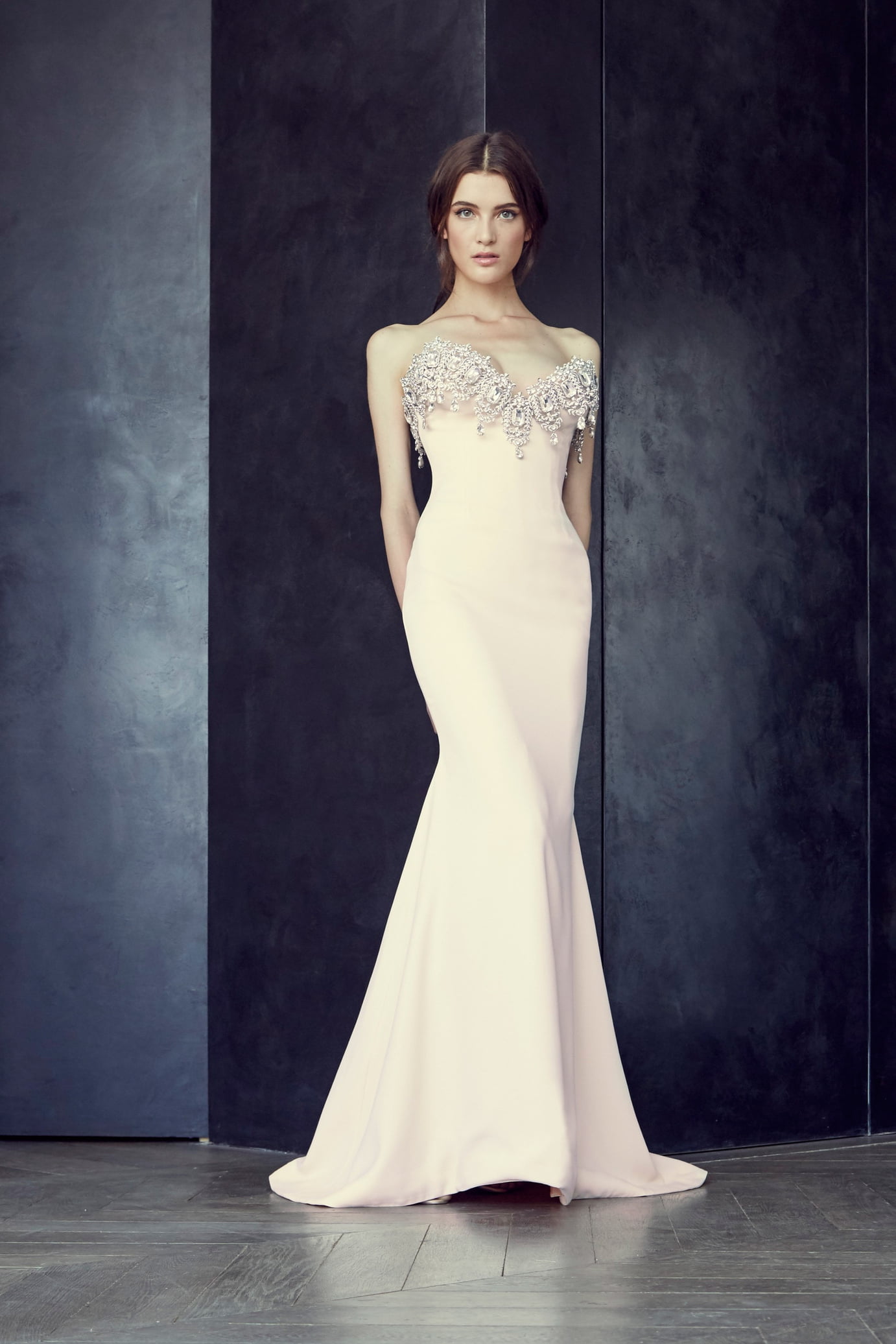 [Source: Vogue]
7) Chanel
Chanel's show took place in a Casino Royale style setting, and the office appropriate looks blended right in. This look is my favourite, and I feel a theme of white pieces emerging. Clean and fresh, I like the idea of striking white clothes in the dreary rain and wind. I love the huge collar and military style jacket, which sits perfectly above the A-line skirt.
[Source: Vogue]
8) Elie Saab
I'm a sucker for elegant dresses. Saab's delicate dresses come in gold and pink hues, with glitter and leafy details. Another fairytale woodland.
[Source: Vogue]
9) Giambattista Valli
Fresh and completely different to the other designers' collections. I was drawn to the vibrancy of Valli. A clash of textures, patterns and colours, it feels like 60's Twiggy has taken to the seaside.
[Source: Vogue]
10) llja
There's so much going on with this look. The jumper is divine – knitted, chunky, crop and donning silver cylinders.The burnt orange somehow also works well with the pale orange wide leg trousers.
[Source: Vogue]
11: Schiaparelli
The coat looks like it's been taken straight from your nan's wallpaper. I love it.
[Source: Vogue]
12) Viktor & Rolf
Walking, wearable art. Need I say anymore?
[Source: Vogue]
13) Ulyana Sergeenko
This look makes me feel warm inside, as it makes me think of ice skating and cosy Christmasses. I love the unashamedly girliness of the fluff and glitter. The sleeves and the body are wide, which makes it feel relaxed (until you look to the sheer grids).
[Source: Vogue]
14) Maison Margiela
This look is structured in a quirky, fun way, because of the lack of sleeves and calf length skirt. I love the art theme, which continues in Margiela's show, as this woman is a walking tapestry. The earthy colours are perfect for fall.
[Source: Vogue]
15) Bouchra Jarrar
Is this woman going to the beach or to the office? We'll probablyl never know, but I do know this look is sleek and effortless.
[Source: Vogue]
What's your favourite look from Haute Couture Week 2015? Let us know in the comment section below.