Fall season is just around the corner and as much as we love the summer it's time to cool down and layer up. Days are getting shorter, nights are getting longer and we're looking at some cool investments for the new season. While we wait for Fashion Week to sweep us off our feet with new styles and trends, there are a couple of classic, staples pieces which we must have in our wardrobe.
The Leather Jacket
I always feel quite 'bad' or 'rad' when I wear a leather jacket and I can't tell if it's just me or if it's a general feeling. Leather jackets have always been a timeless item and designers have brought it back on the runways from season to season. Look to invest into a real leather jacket and be sure that it will never grow old and you'll be able to wear it with everything. Yes, everything! Depending how 'rad' you wanna look…
Our tip: ASOS
The Knit
I can't be the only one who loves a good knit especially during the chilly days of autumn, while heading to a late lunch or a drink at the pub. What's more recomforting than that is the fact fashion has allowed us to feel cosy and look chic. We recommend chunky knitted tops to make a statement, or a thin knit if you plan on layering.
Our tip: ZARA
The Chelsea Boot
We all know that autumn is the season of rain and we've embraced it fully but have our feet? Autumn and winter are the seasons when we must look after what our feet wear and that's why a pair of leather boots are a long-term good investment. Make sure the leather is genuine and that the sole is thick one to step from puddle to puddle on your way to lectures. Not to worry, the chelsea boot is a classic shoe which can be paired with jeans, dresses and knitted skirts.
Our tip: DR. MARTENS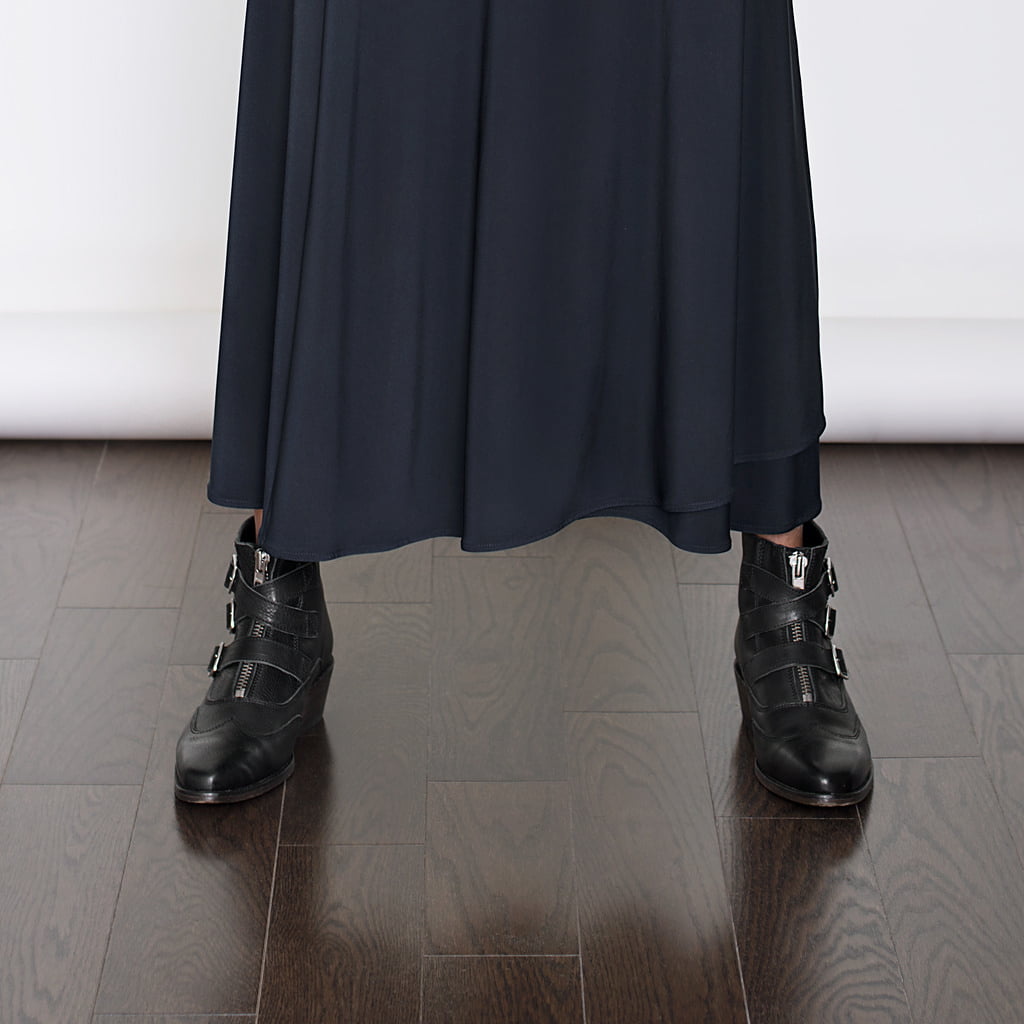 The Trenchcoat
Needless to say that this might even top the leather jacket, especially during days of rain and wind. The classic trenchcoat and the deconstructed one are back in style and are a sought-after fashion piece. We recommend the classic, calf length type as it will keep you dry and looking very smart. Spice it up with a pair of trainers to make it look more casual.
Our tip: H&M
The Relaxed Trouser
The one we've all been waiting for… The athleisure trend has taken off massively and we couldn't be happier! Replace the stiff, work trouser with the more relaxed and casual pair. Fashion rules no longer say what to wear at the office and this trouser is revolutionary! Comfy, loose and flattering it's the next best thing to sweatpants!
Our tip: ZARA