When it comes to casual wear, denim shorts will constantly be one of the hottest item on the list. You can see its appearance from the magazine pages, street style photos to fashion weeks, beaches and (most importantly) univeristy campuses.
It is a perfect combination of practicality and style. Shorts are easy to be mixed and matched to create different looks. All you need is a statement item to add some edge and personal touch.
As a huge Sex and the City fan, I have to admit that I share the same "substance abuse problem" with Carrie-footwear. As you can tell, I am a shoes person, which makes me constantly use shoes as the one and only accessory to brighten up and add individuality to my summer daily looks.
So here are some footwear ideas that would look great with the perfect pair of shorts.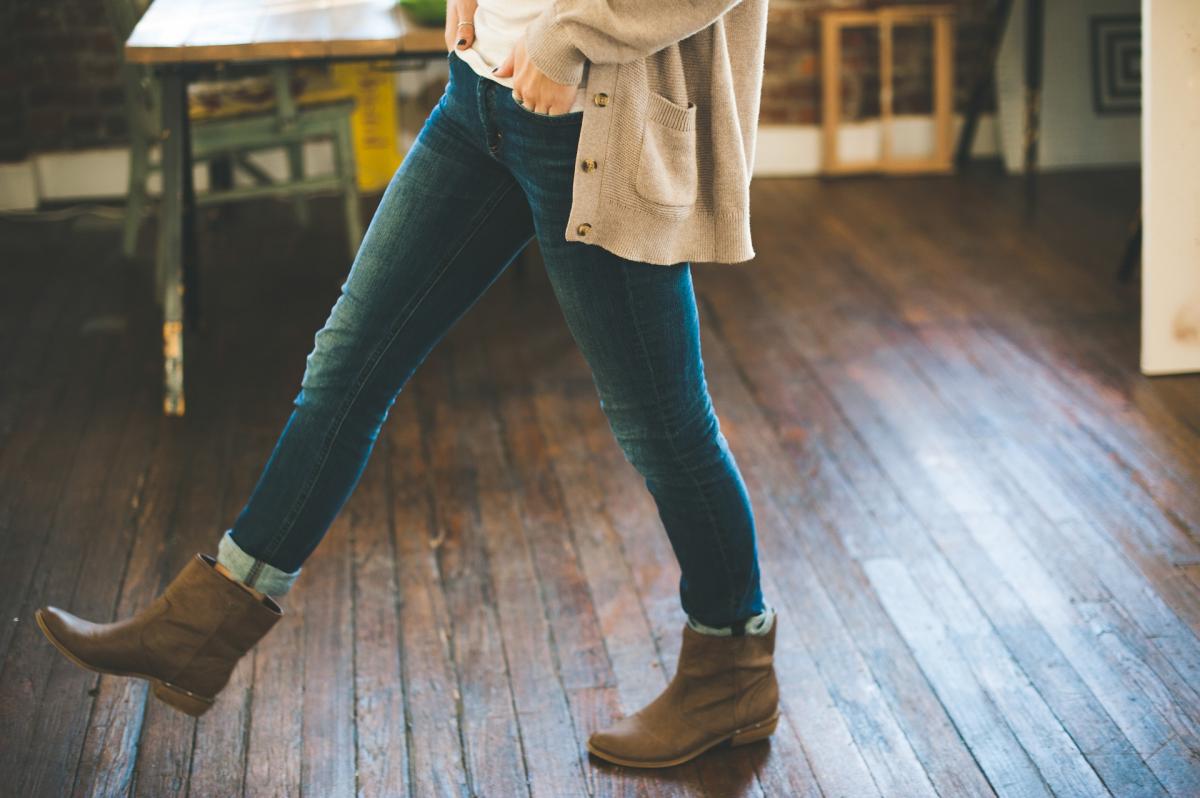 1. Ankle Boots
Effortless? Chic? Bringing in some attitude? Check. Check. Check.
Ankle boots are certainly one of the must-have fashion items in almost every girl's wardrobe, so don't forget to wear them with your denim shorts this autumn. Something to consider is swapping your mini skirt and high heels with denim short and ankle boots for a night out. They are actually looking great when you wear them with bare legs, creating a perfect sense of effortless model off-duty look.
2. Loafers and Ballerinas
Loafers are definitely making a comeback these days. We see them appear on runway shows, fashion blogs and magazine covers. By blending comfort with elegance and style, they can be used to contribute serious elements to an outfit.
In terms of colors, bold colors are perfect to add originality, straightforwardly diversifying the color palette of your outfit. Dark colors, on the other hand, bring out a sense of sophistication and mystery.
You can never go wrong with ballerinas there are minimalist, feminine and comfortable. In comparison to loafers, ballerinas are more youthful looking and playful. They can be the safest choice to wear when you go shopping, taking a walk with you, or simply wondering on the pavement as if walking down the runway. Pairing up denim shorts with a ruffled top and ballerinas can make you look like a stylish fashion blogger in no time.
3. Pumps
Let's be honest here, not that many men could resist the urge to take a glance on a girl wearing Christian Louboutin with stockings. Okay back to the topic. If you think denim shorts are too boyish, then high heels can be your best help. Want to stand out in a room full of girls with mini-skirts? Why not swap your usual go-for party dress with shirt and denim shorts completing with high heels. Just like what they say, sometimes less is more.
Style up this autumn and use different shoes to make a statement with your denim shorts.