The clocks went back this weekend, and with them the temperature and leaves will drop. Sunday officially marked the end of summer and the start of the cold season. Days get longer, nights get darker and weather gets colder. But you don't have to feel miserable! For the days where you just want to stay in and curl up with a cup of tea, we've got a list of the top 10 songs guaranteed to get you through winter.
1. Hello by Adele
Adele has released her first song in over three years and it has definitely been worth the wait! 'Hello' is the first single to be released from her new album 25 which is offically out on Novermber 20th. This song is classic Adele with its moody atmosphere and striking lyrics. The social media-shy star recently shared an emotional message on her Facebook page addressing why her new album has taken so long. She says she has taken the time to get to know herself and has left her emotional baggage behind. 'Hello' is bound to be a big hit this winter as it's Adele simply doing what she does best – pulling at our heartstrings!
2. Runnin' (Lose It All) by Naughty Boy ft. Beyonce & Arrow Benjamin
Is it really a top music list with Beyonce? Music producer Naughty Boy brings back Queen Bey from a break since her 2013 album release, to lend vocals on his new track alongside British singer Arrow Benjamin. 'Runnin' has soulful lyrics and a notable gospel undertone that comes together to create an incredibly addictive winter power ballad.
3. Sweater Weather by The Neighbourhood
It's all in the title. The 2013 single 'Sweater Weather' is a poetic tale about two people who are madly in love that makes us feel close to their personal life. Released on their first full album I Love You, 'Sweater Weather' was the album's lead single on their moody and atmospheric album debut. The American rock band do a perfect job of taking you on a journey and making you feel like curling up in your sweater on a winter's day!
4. Wake Me Up When September Ends by Green Day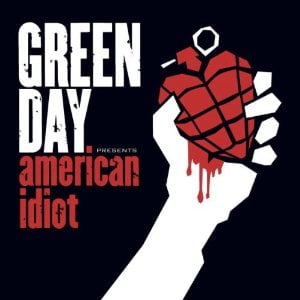 You can't have a winter playlist without this classic song from the incredible Green Day. The punk-rock band released this song back in 2004 on their hit album American Idiot. The song's lyrics tell lead singer Billie Joe Armstrong's experience of losing his father when he was only 10 years old. The personality and reminiscent lyrics will make you want to hibernate through the upcoming cold winter months.
5. Photograph by Ed Sheeran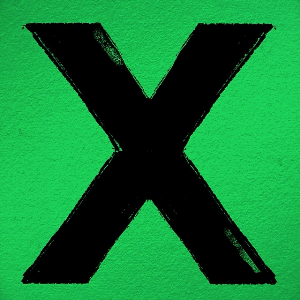 Picture this: you're on the bus trying to get home on a horrible wet winter day. You've got your ipod on shuffle, and the next song that comes on is 'Photograph' by the king of love songs, Ed Sheeran. Ed's trademark guitar and storytelling take you to a much warmer place as he sings about love and the memories we keep in our photographs.
6. The One by Kodaline
'The One' is the second single from Irish rock band Kodaline's latest album Coming Up For Air. The single has a calm, sincere tone as it describes the feeling of falling in love and finding someone who makes you feel complete. You can't help but smile at the chorus as it warms your heart, making 'The One' a perfect winter song.
You make it feel like it's summer/When the rain is pouring down/You make my whole world feel so right when it's wrong/That's how I know you are the one.
7. Take Me Home by Jess Glynne
Known for her collaborations with Clean Bandit and Tinie Tempah, I Cry When I Laugh is Jess Glynne's debut album following a string of hit singles. Among her usual uplifting melodies, 'Take Me Home' is a stirring ballad of passion. Check out the chorus:
Could you take care
Of a broken soul?
Will you hold me now?
Oh, will you take me home?
Oh, will you take me home?
Oh, will you take me home?
Oh, will you take me home?
Oh, will you take me home?
Yes Jess, it's winter, it's wet and we're freezing – we want to get home too!
8. Second Hand Heart by Ben Haenow ft Kelly Clarkson
Ben Haenow is the 11th winner of The X Factor and his new single featuring Kelly Clarkson is the first from his debut album of the same name. The pop-rock song has a strong country undertone as the music video shows Haenow travelling through the countryside to get back to his significant other.
Here it is! 'Second Hand Heart' video ft. @Kelly_Clarkson on @Vevo: https://t.co/4XqwSPdcRU Download the track at: https://t.co/5mWxXvSlvn

— Ben Haenow (@Bhaenow) October 20, 2015
9. Writing's On The Wall by Sam Smith
[video:https://youtu.be/8jzDnsjYv9A]
Sam Smith's massive Bond theme showcases his vocals and range flawlessly. It may be one of his best songs yet. It's a must on any winter playlist this year, and with its intense piano notes and luring tension it's bound to be a smash hit along with the movie. The names Smith. Sam Smith.
10. The Hills by The Weeknd

Mood music is sweeping the world (WARNING – it's extremely addictive) and 'The Hills' is the latest musical craze. With his seductive lyrics and chilled out tempo this song is perfect for kicking back and chilling out this winter.
NEW RECORD: THE HILLS spends FOUR WEEKS at #1 on the Billboard Hot 100 Charts, officially making it @theweeknd's longest running #1 song! XO

— The Weeknd Gallery (@weekndgalleryxo) October 12, 2015
What do you think of our winter playlist? Let us know in the comments below!